Amstel is a beautiful boy! And he knows it!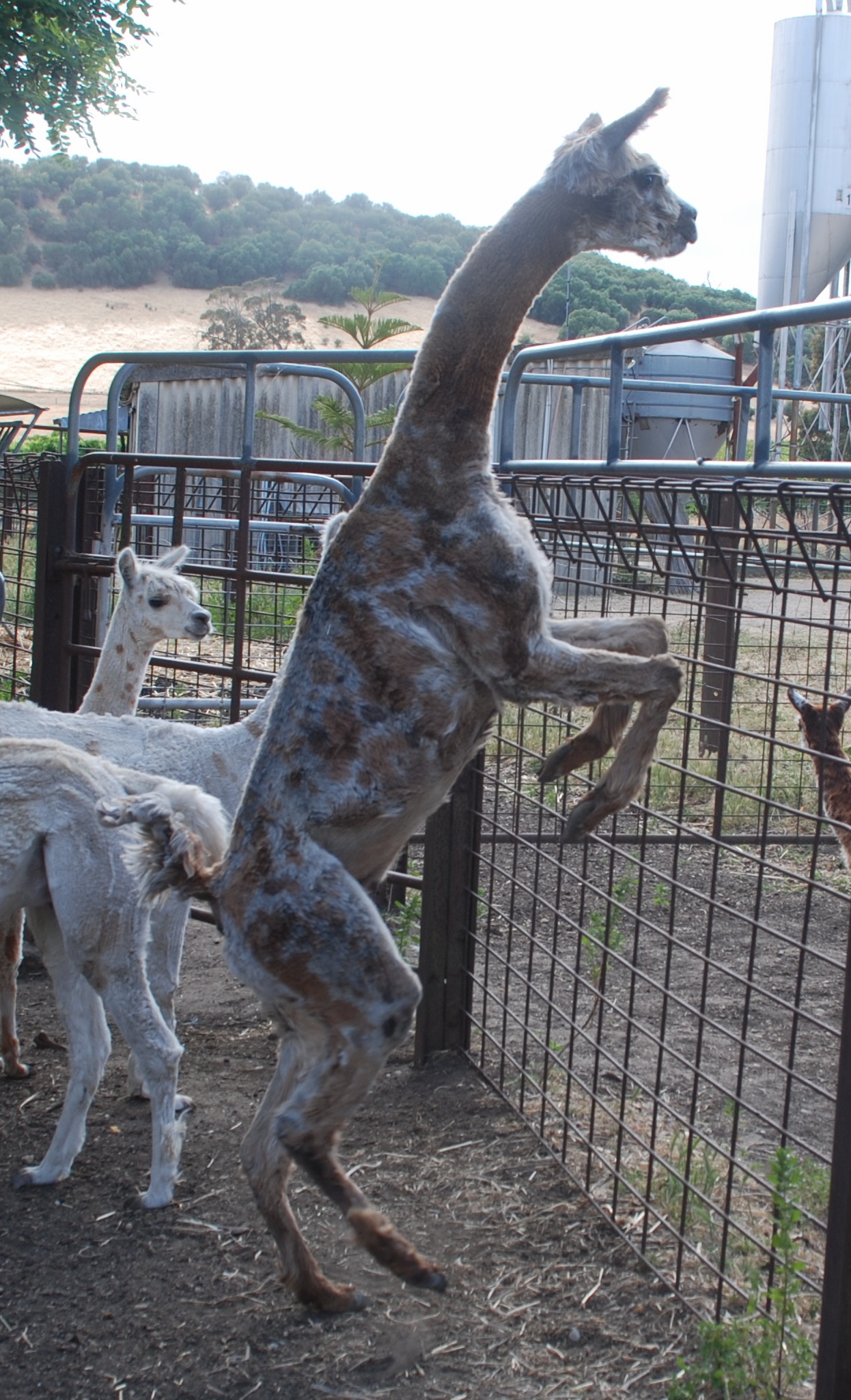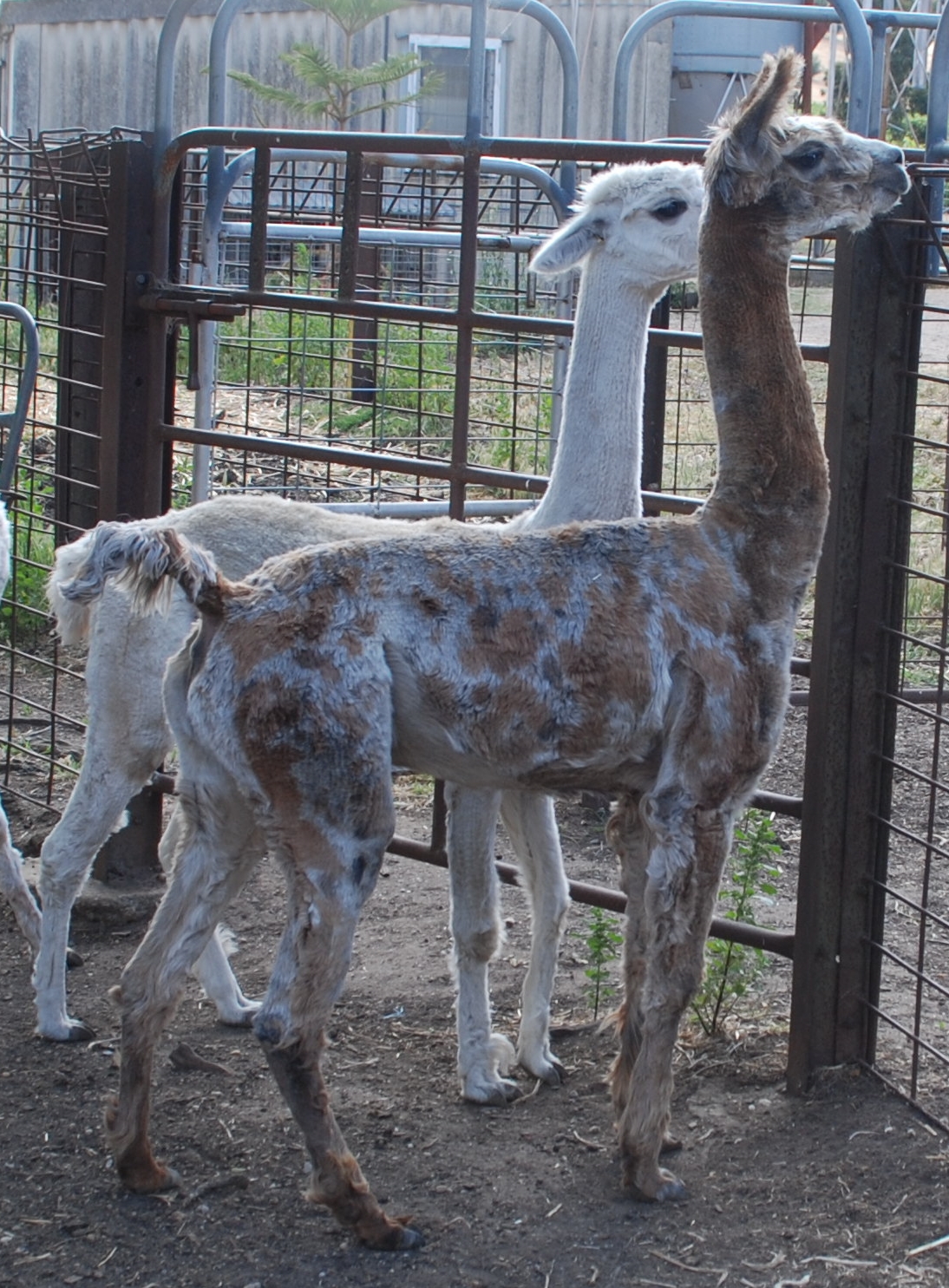 He has a beautiful stance, very correct confirmation and an attractive look at me presence. And just look at all those spots, so many different shades and colours. Hard to believe he was born light fawn! See cria pics at bottom of this page.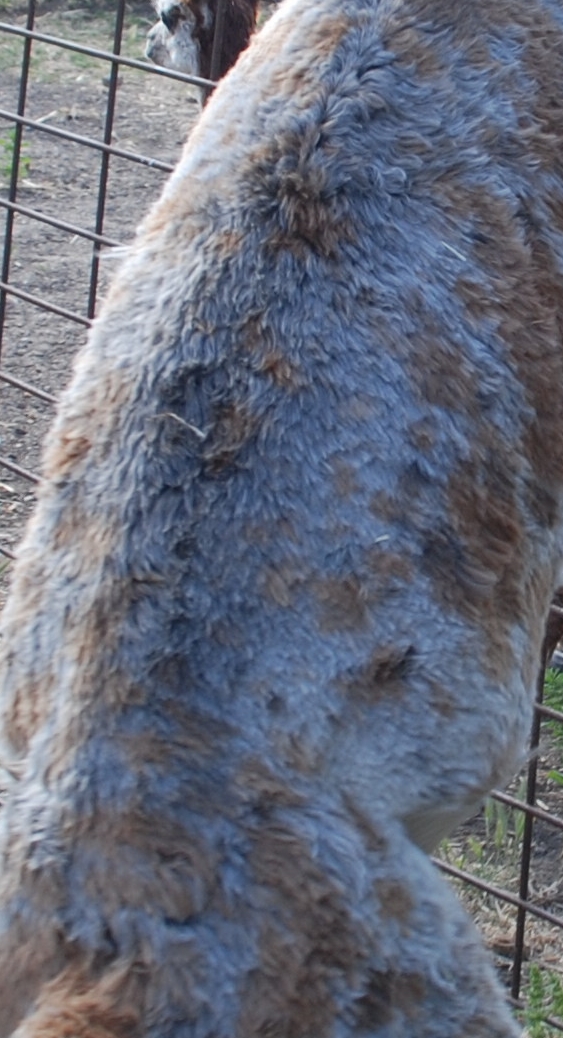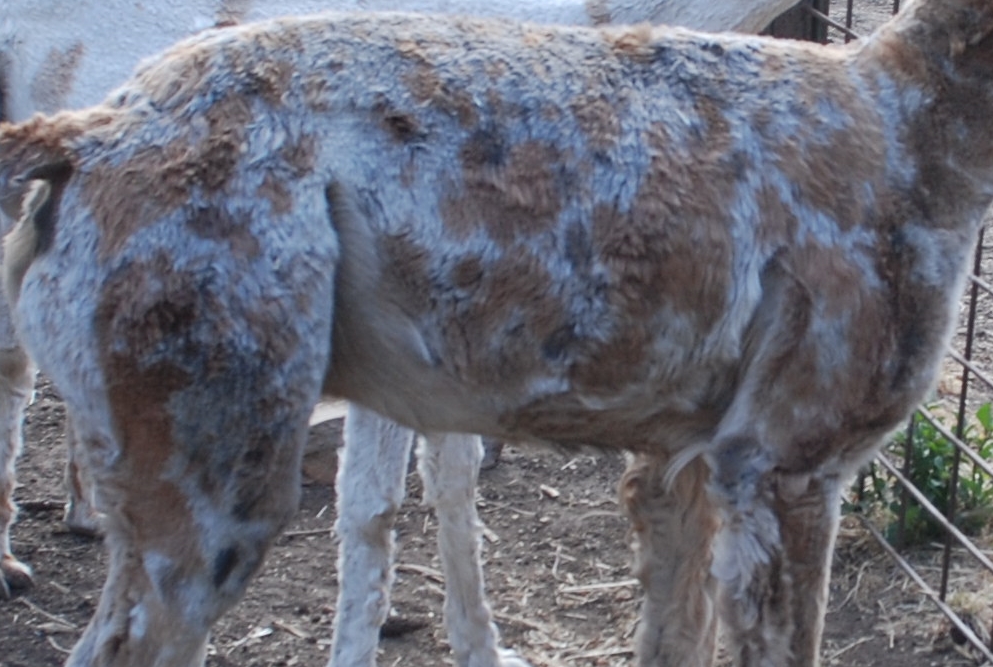 Amstel is the new kid on the block. He comes all the way from Maryland USA. He is my inhouse male at the moment. Here are the pics I took the day after he arrived, it was raining so he is wet. But shows you his beautiful markings. More photos to come as he settles in. He is co-owned with Azzura and Baarrooka.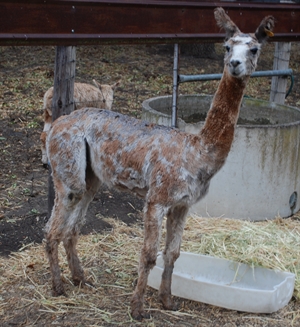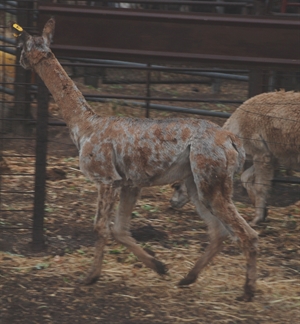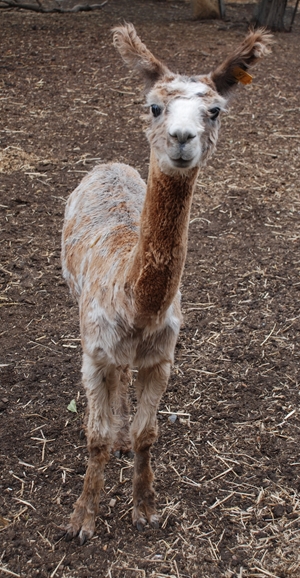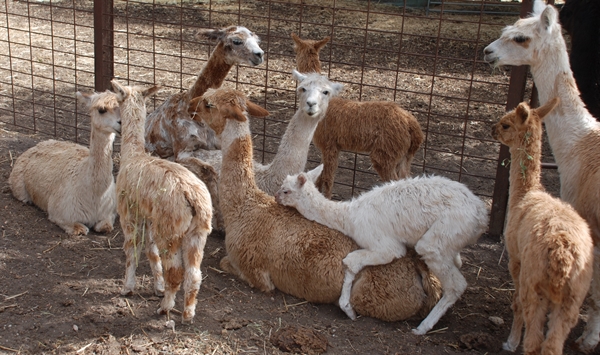 He started working the day after he got here, so was quick to settle in!
He now has cria on the ground an I am impressed with them ALL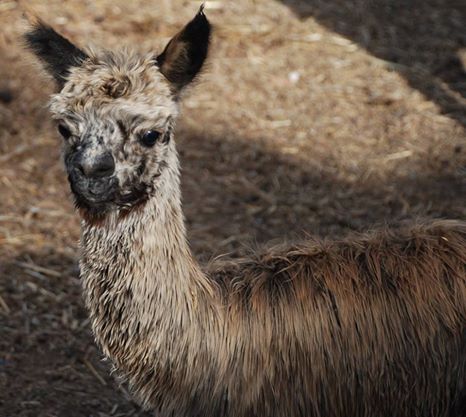 Raja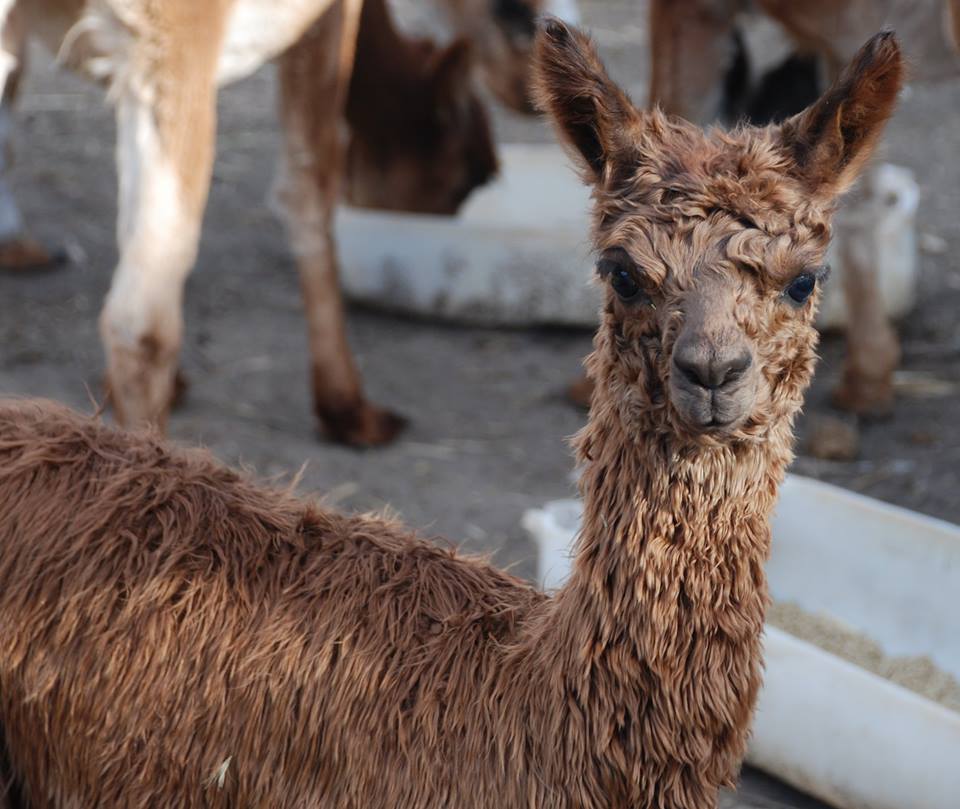 CHazmo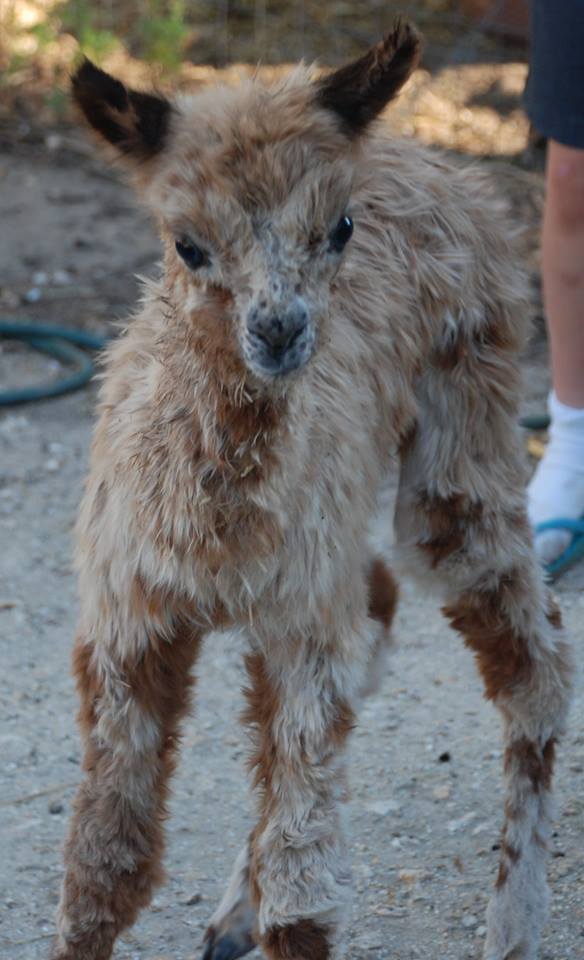 Starflex
Nutella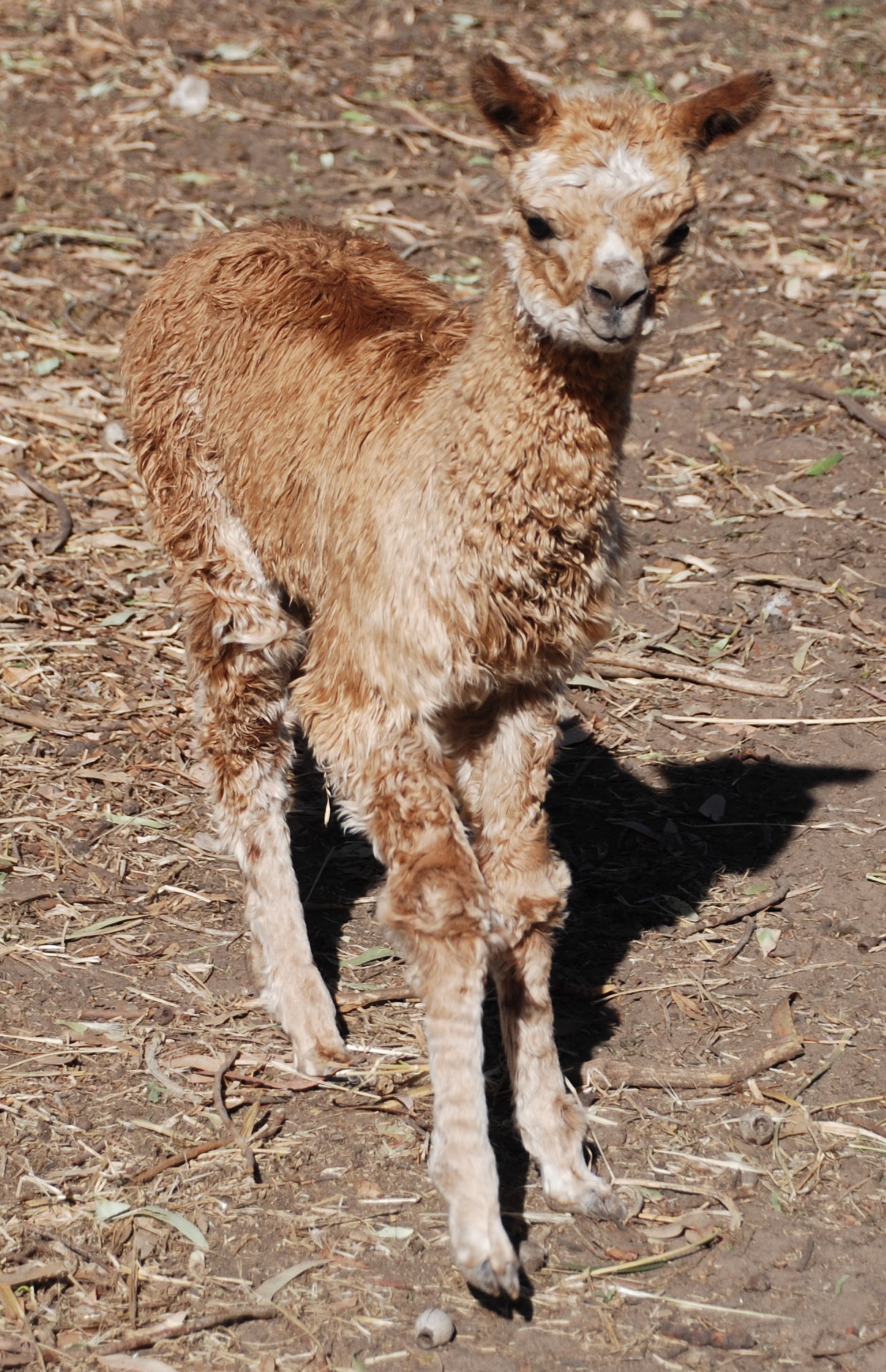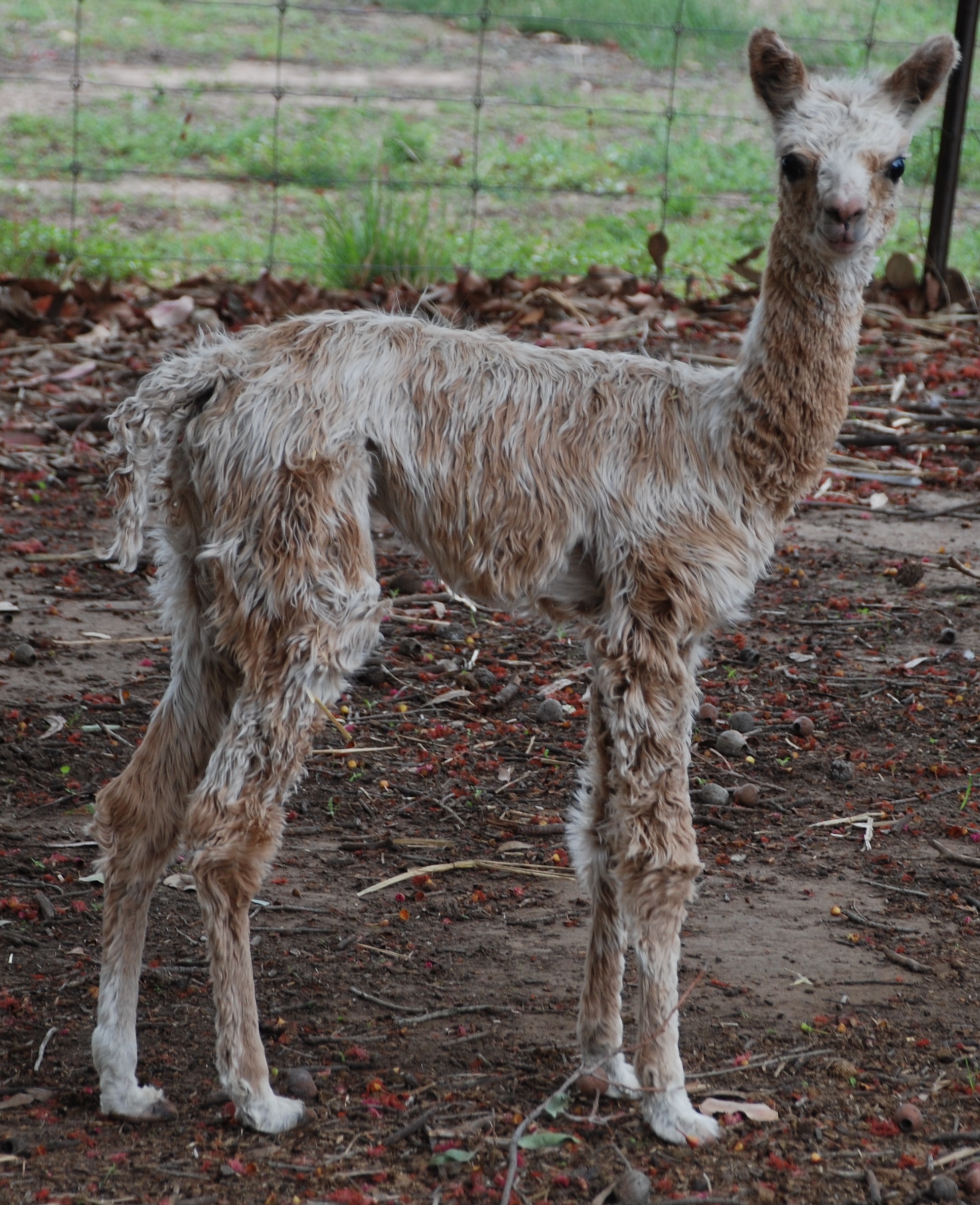 Moonstar Maleificant.

Dream come true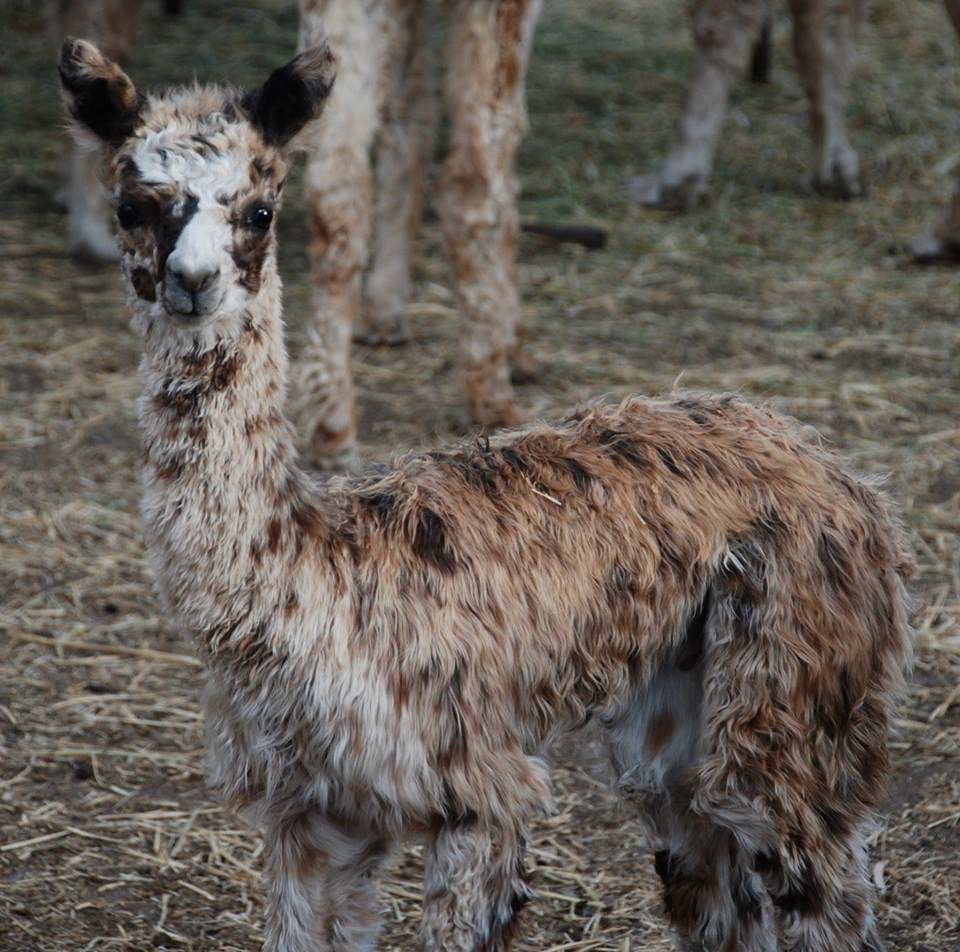 These photos were supplied by his breeder and previous owners at Criative Acres.