Painted Pines is now on Facebook as Mel Semmler , lots of photos and status updated regularly! look us up and send a friend request!!
I entered some photos in a show in Victoria and I won!!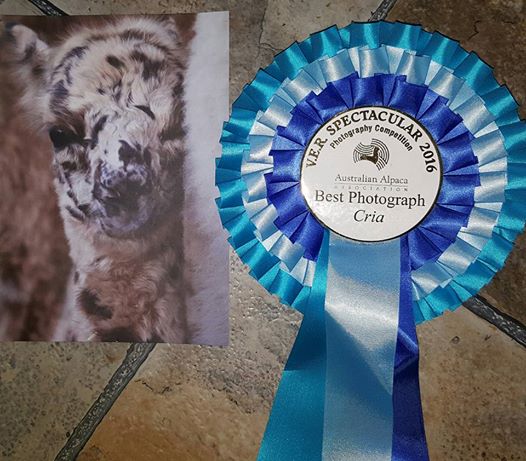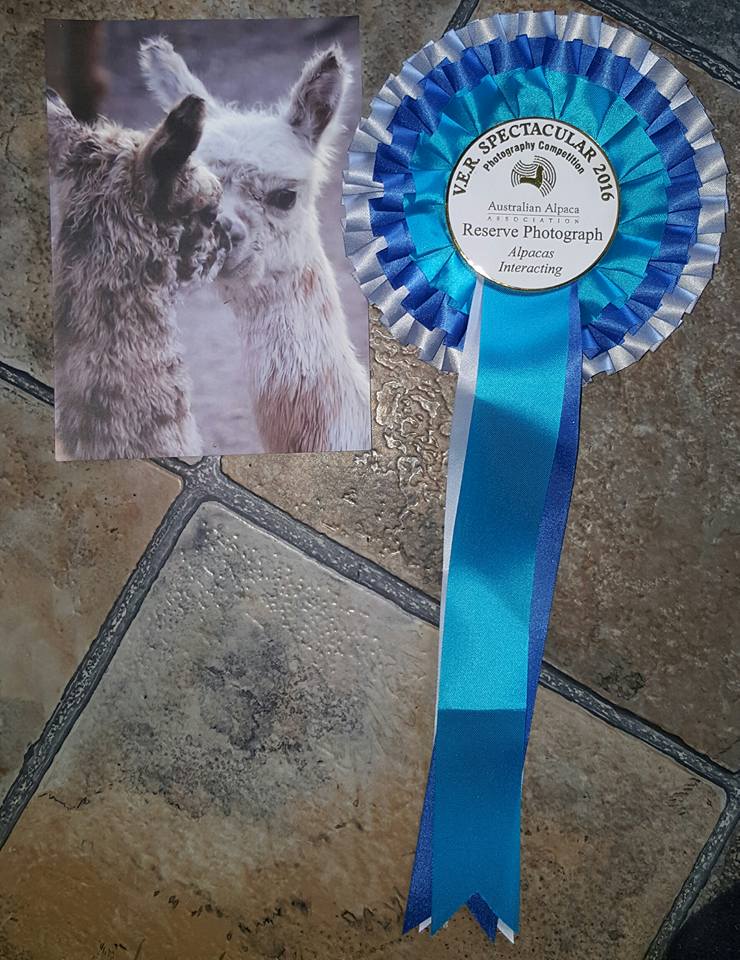 3 alpacas went to the Colour Classic show May 2015. All came away with ribbons. Thanks to Jade and Julie for training and taking them for me!
Pics up on Shows page
but here is Joshy who got Best brown!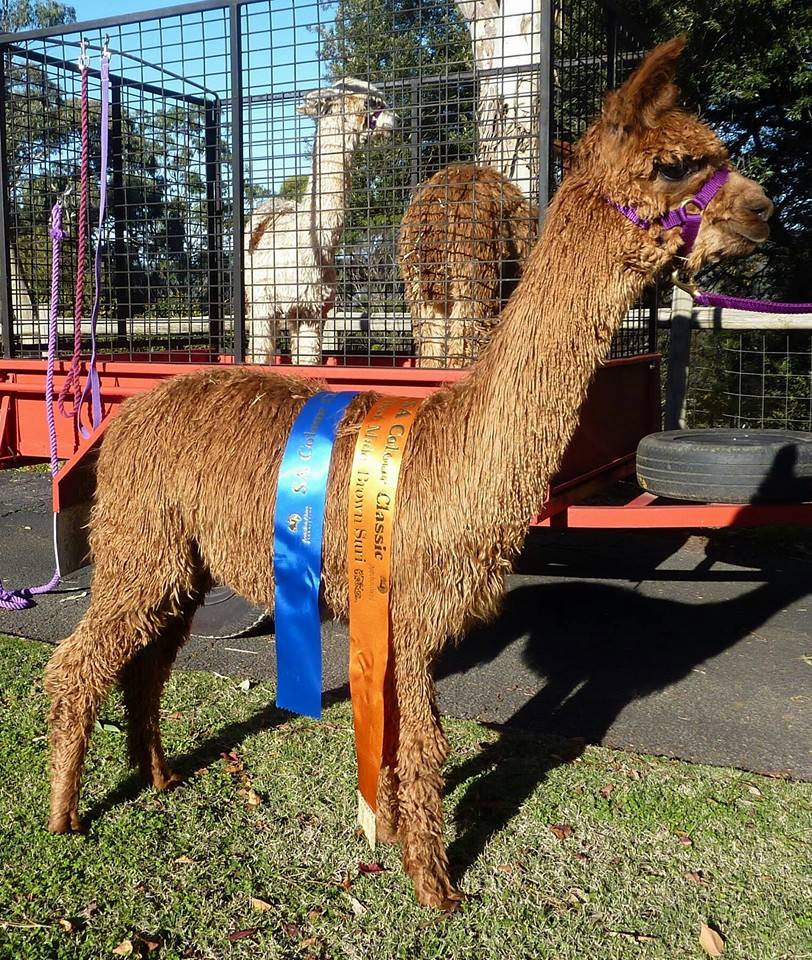 RIP Hugo.
New camels, see Hugos, Blackbeards and Choco Mousse's pages for more pics.
Llama's all have new individual pages too!!
Newest kids to arrive also from Vic, Jellybean and Juliette.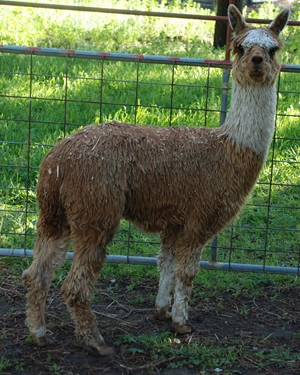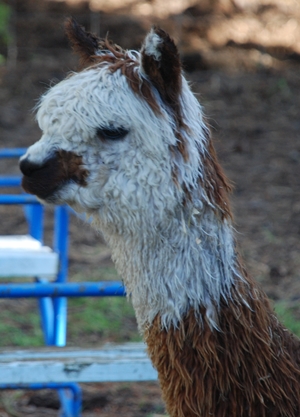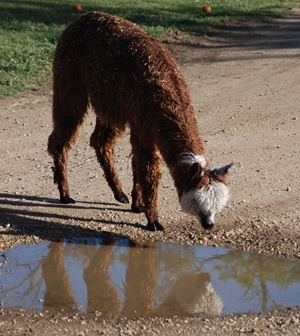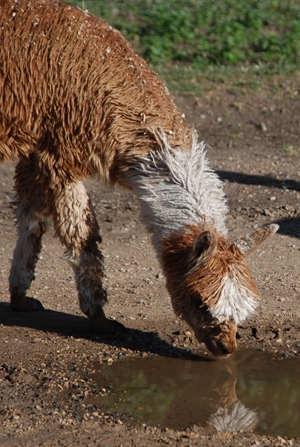 And were shearing!!
Strath show results on show page, now training for Clare!
New kids on the block just arrived from VIC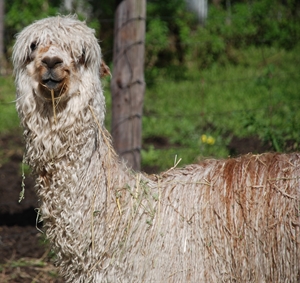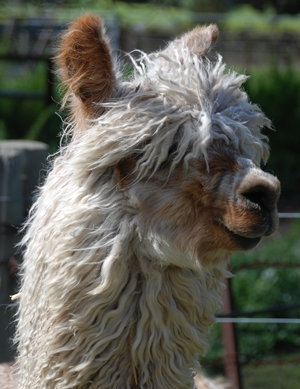 Jazz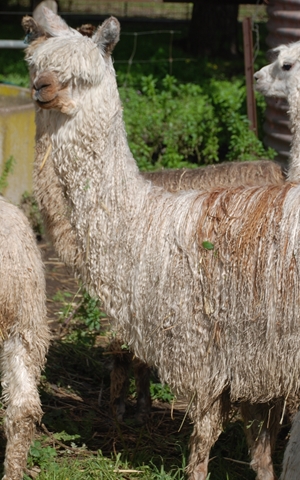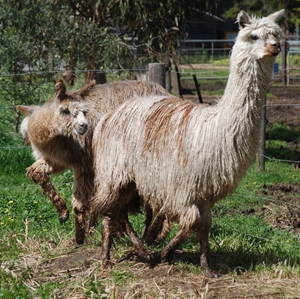 Jaffa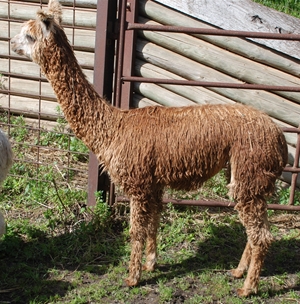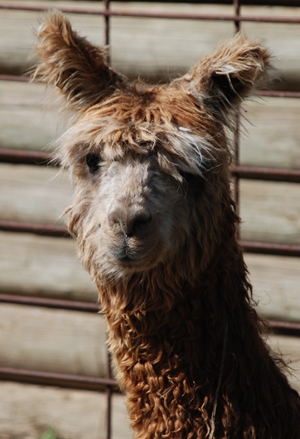 Delta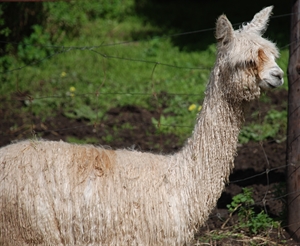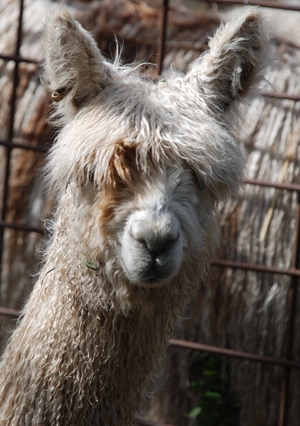 Flame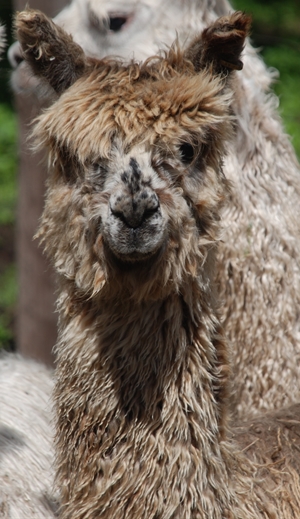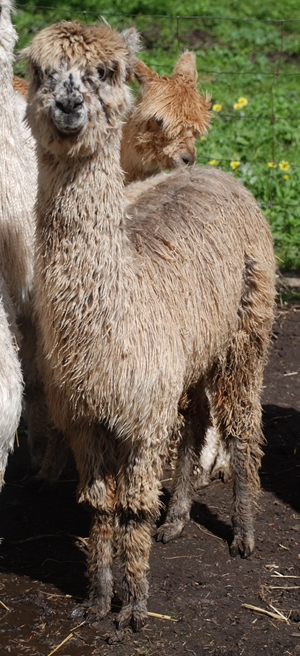 Wolverine
More pics of these on the Appy page. And Wolverine has his own stud male page.
September 2013, Sparrow, Cheetah and Tekky leave for there new homes in VIC.
September 2013.
Currently training 8 alpacas, 7 suri and one huacuaya for Strathalbyn show October 7th and then Clare October 20th!
March 2013. Amstel has arrived! He is my newest boy, all the way from Maryland USA. He has settled in well and has started work, see his page on the stud male page for more photos of this gorgeous boy!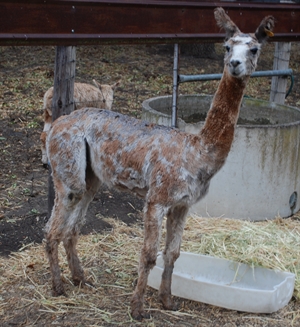 Nationals and Strathalbyn show results up! Oct 1st 2012 and 25th Oct 2012
There are some new photos on the Appaloosa page, of before and after shearing!
I have just listed some links to information about all aspects of owning alpacas, please have a read of anything you'd like to know, on the for sales page towards the bottom.
A couple of my new girls, arrived in August 2012.
Some before and after shearing shots of Princess Charm.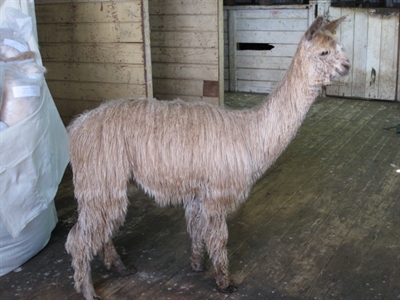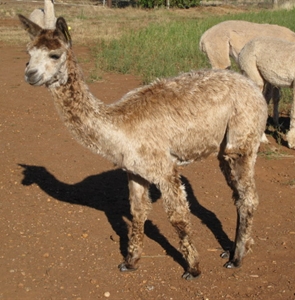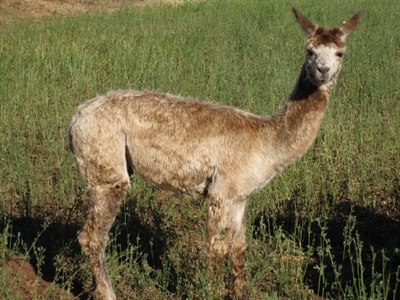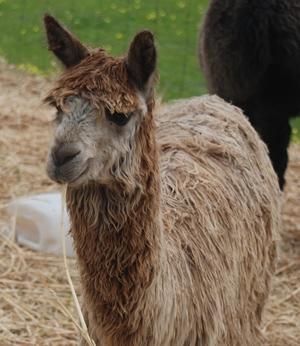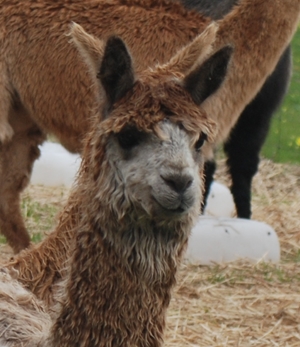 And her recent pics and now shorn again, she is stunning!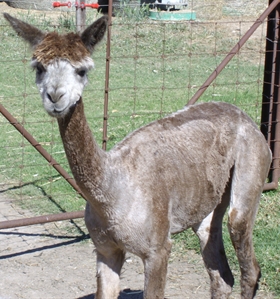 And Cheetah,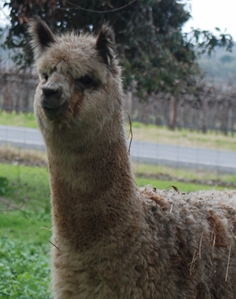 now shorn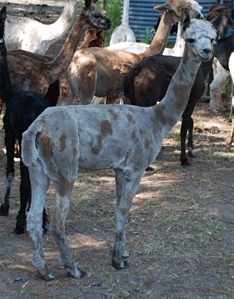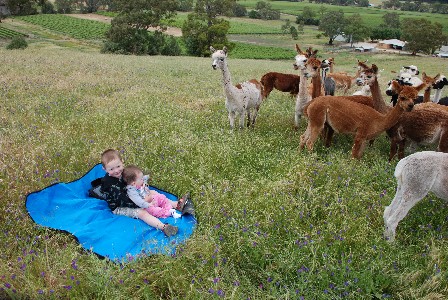 My alpacas are used to kids, they are incredibly inquisitive by nature, and just love to follow my son around, and give him kisses.
First row is Starburst kissing Loki, right one is Barbosa and Leonardo,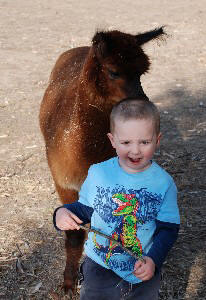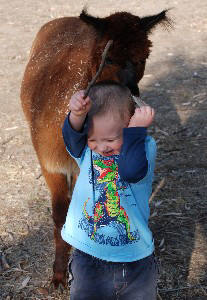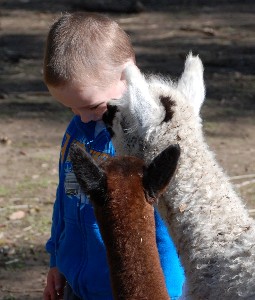 Left is starburst as a baby, then Barbosa again, and right is Wooper and Kane.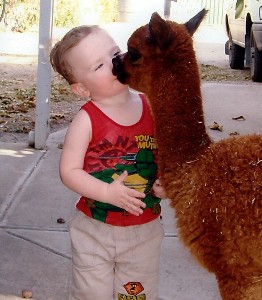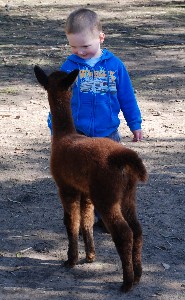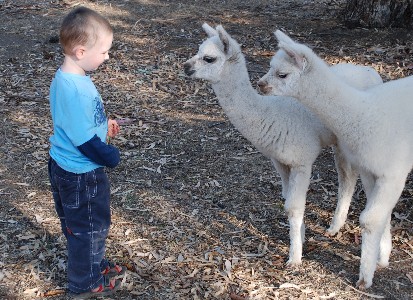 This is my son Loki and his new friend Hope,
she was born premmie, so she is a little undercooked in this photo.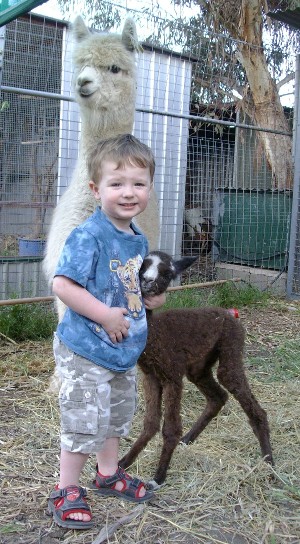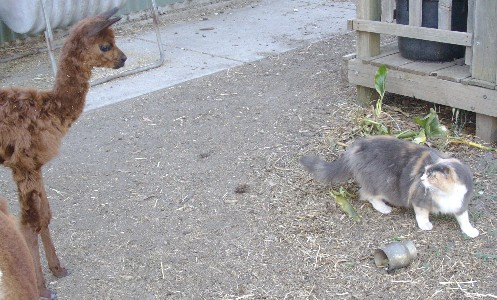 Ethan meets Marby the cat.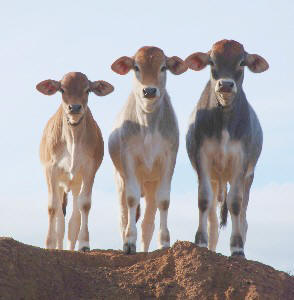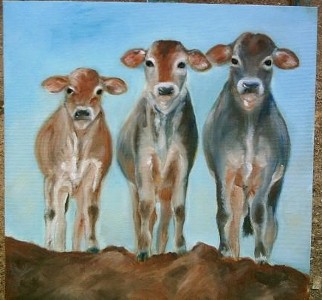 Our 3 Brahman X Jersey calves, in order of size and age.
(Left is Beautifully painted by my friend Linda, see below for a link to her website!)
LINKS
Linda, from www.wardlawsalpacas.com in VIC has a large range of affordable quality animals, both Suri and Huacaya for sale. She also paints wonderful pet portraits (oil paint on canvas) from your photos, Take a look at her website, pet portraits are a great Gift idea!
Intrepid Alpacas www.intrepidalpacas.com Tasmanian breeder with lots of alpaca info including product and alpacas for sale.
Below : My little pipe cleaner alpaca herd, made for me by my very talented Young friend Chelsea!