Leopard became a Grandpa 21.10.13! His daughter Masquerade had a beautiful appy male to Silk King. See cria page. and soon Appy page for more pics an details.
Leopard is now available to approved outside girls, $1000.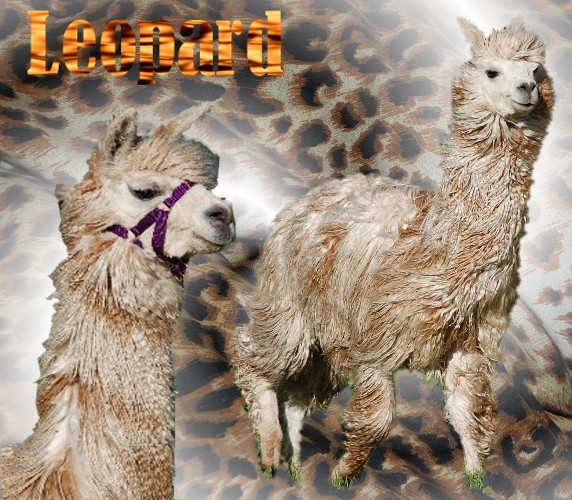 Wardlaws Leopard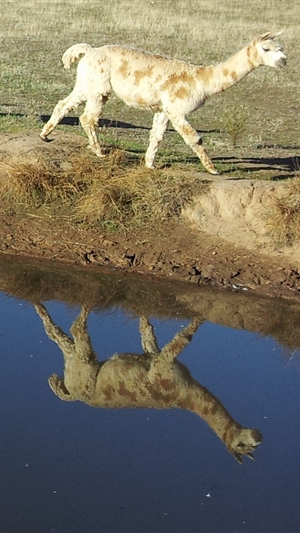 Leopard is a Pure Suri, he is a stunning appaloosa, he is proven homozygous, and now the sire of champions. He is consistently producing fine lustrous suris, some of which are appaloosa.
Leopards Son Banjo won 1st in his class at Clare show.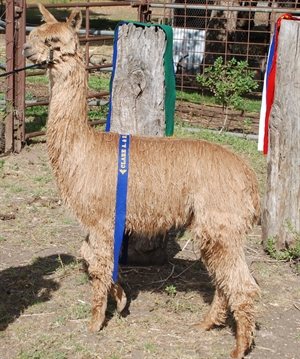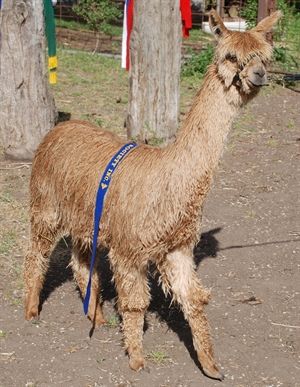 Leopards cria won at Strathalbyn show Oct 2013, Aishta 1st, Moet 2nd, Banjo 2nd, Lorenzo 2nd and Gallileo 1st in there classes.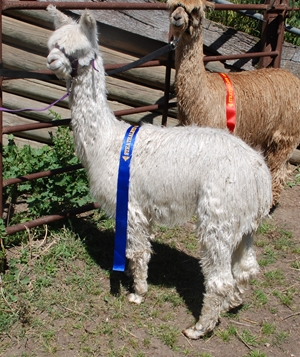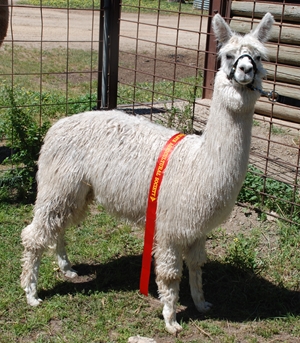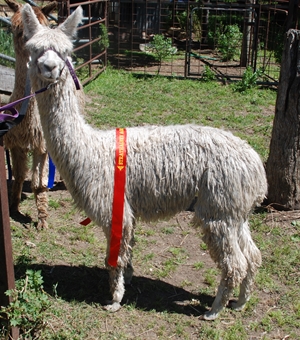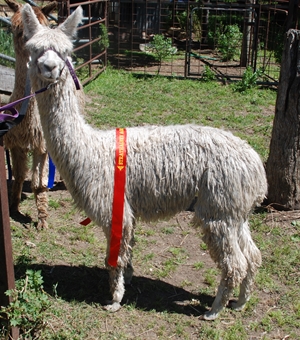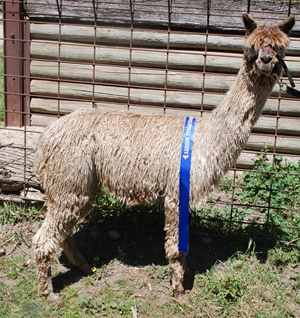 Leopard with son Emrys and Ootz photo won 1st place at the Nationals Bendigo 2013.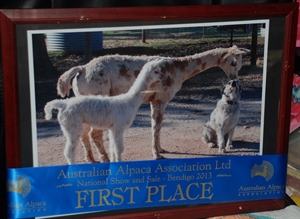 National Show Oct 2012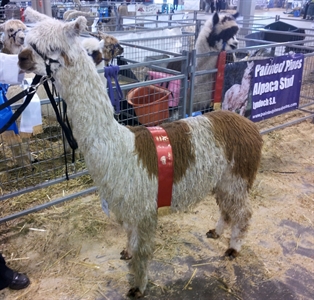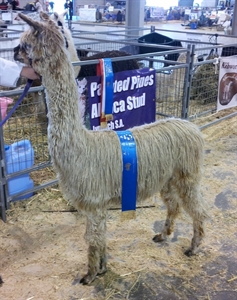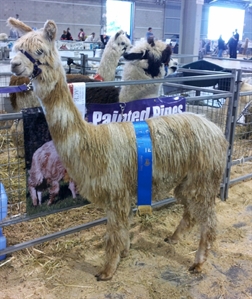 Slater won 2nd in Adult Suri Fancy Male, Gallileo won 1st in Junior Suri Fancy Male, and Tahnee won 1st in Adult Suri Fancy Female class.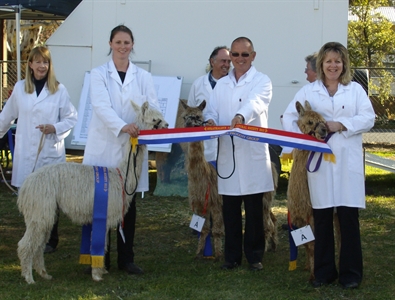 Lorenzo, Amaretti sparkles and Fiorella competed at the Strathalbyn show october 1st 2012. And won sires progeny and then Champion.
Lorenzo also won 1st place junior suri male, and then champion junior suri.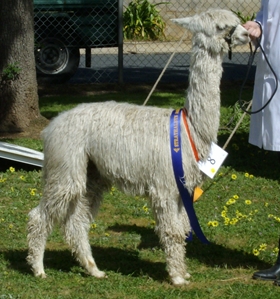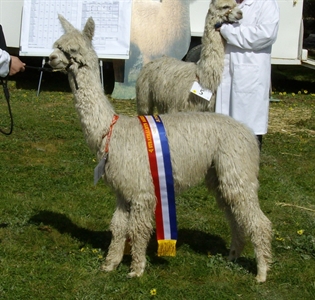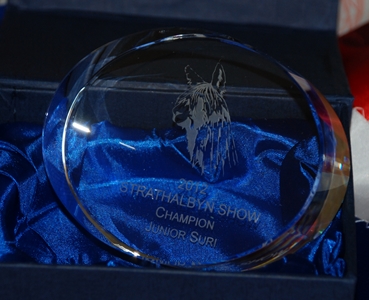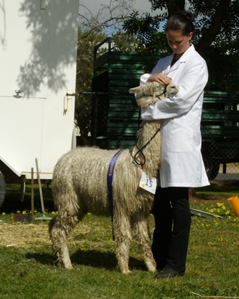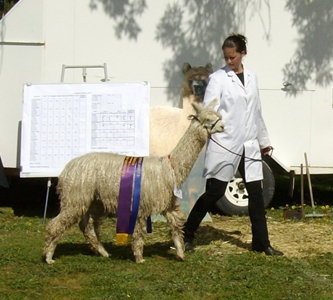 Maroussia wins 1st place intermediate female suri, then reserve champion intermediate suri.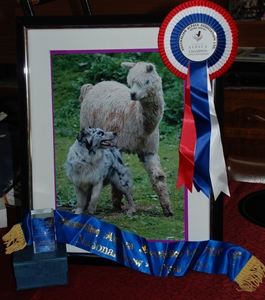 My photo of Leopard looking at Ootz won 1st place in its class, and then Champion at the Nationals 13-16th Oct 2011 in Sydney.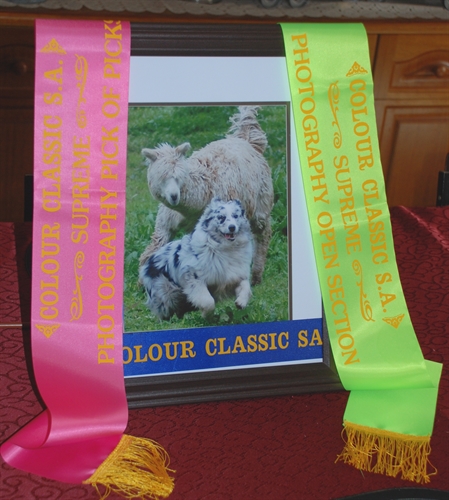 My photo of Leopard chasing Ootz, won 1st place in its class at the Colour Classic 2011. Also got Supreme for the open section, and then supreme pick of the picks!!

Leopard cria came 2nd to Chimu's, in the suri sires progeny class.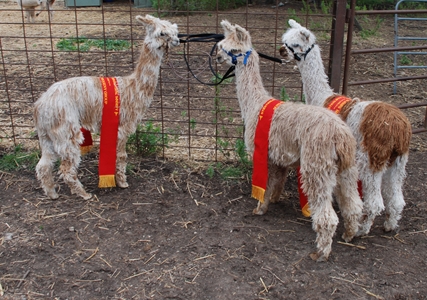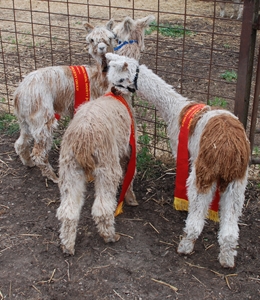 Sweet spots Tahnee, Ramiro and Incan Slater.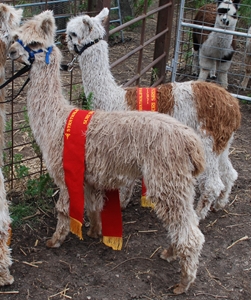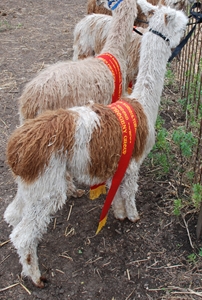 And Ramiro won 1st place in his class of 6! In Junior suri male all other colours!!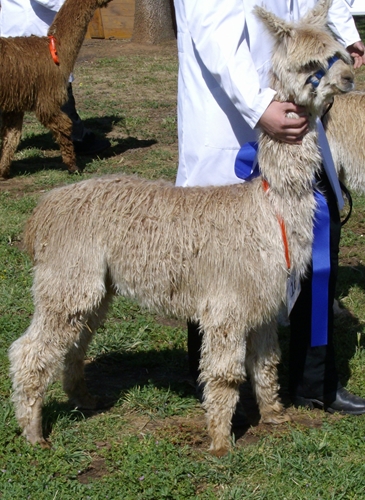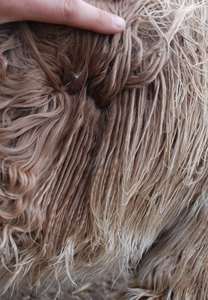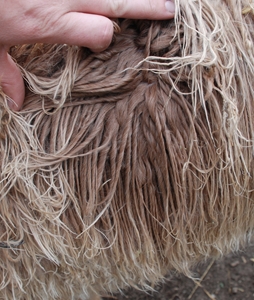 Inside his fleece! Well done Leopard and Ramani.
Leopard and Misty cloud produced Maroussia, a solid white girl. (the black on her spine is motor grease she managed to rub against somewhere in her paddock before the show!)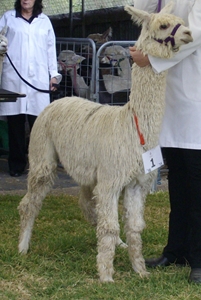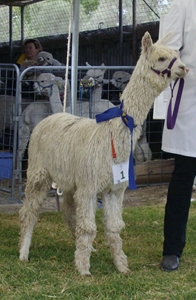 She won 1st place in junior female suri white/light fawn class, at Mt Pleasant March 2012.
Leopard is continually exciting me with his progeny!! see his cria so far below, click on a pic to see a bigger version, and to see more pics see the appaloosa page.

Chantoozie Freckles

Apache Princess

Confetti'd Barkley

Maroussia (right)

Spotted Masquerade

Spottai Finnigan

Incan Slater

Spotai Pistachio

Spots of Joy Tazeal

Hunter

Kaliope

Ramiro

Sweet spots Tahnee
Savannah

Spotai Fandango

Amarettie Sparkles

Amity

Fiorella

Speckled Gallileo

Hirani

Lorenzo

Lulu's daughter

Surskitt

Sweet Esperanza

Bonnies Boy

Aishta

Arnica and Banjo

Avenger

Azari

Bimbi

Chevelle

Cutie

Dante

Emaya

Fergus

Ella

Moscato

Nafaria

Rainmaker

Ramona Koala Pants

Sunset sweety

TaiCheetah

Tanja splashes

Tinsel peacock princess
Below, leopard growing up,
click on the thumbnails for bigger pics!
His first fleece tested at 18 months old,
was 22 micron, and weighed 2.6kgs for his saddle alone.
Leopard below age 14 months old, and is just such a Handsome boy.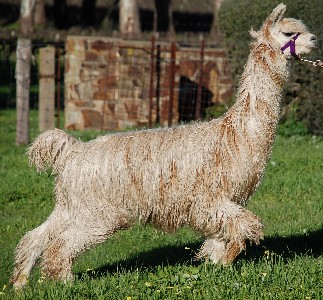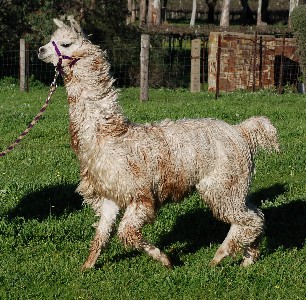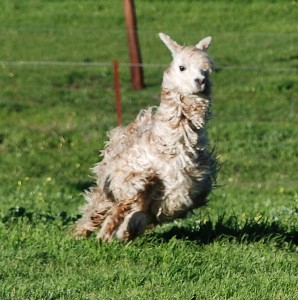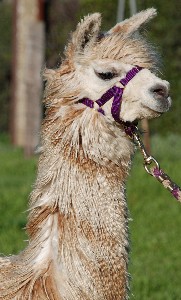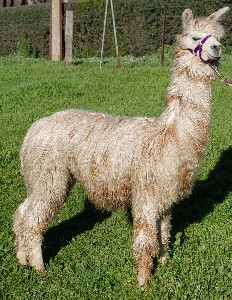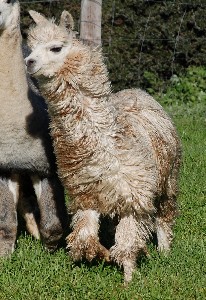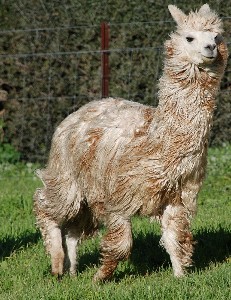 Leopard Nov 09, before and after shearing.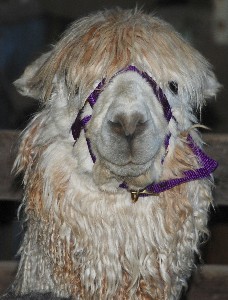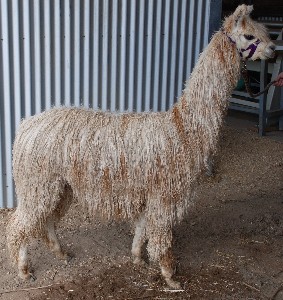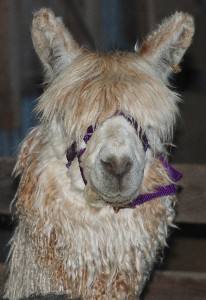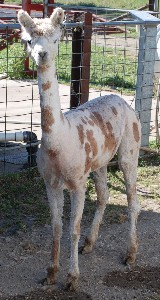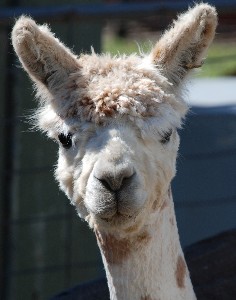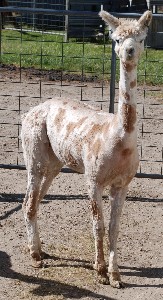 and leopard and dimmer after shearing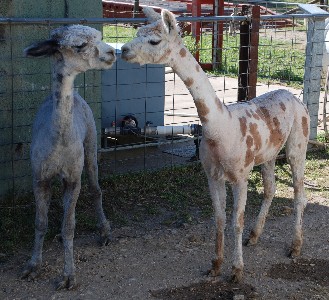 take a look at the products page, to see what leopards fleece turned into!
Below age 2 years old