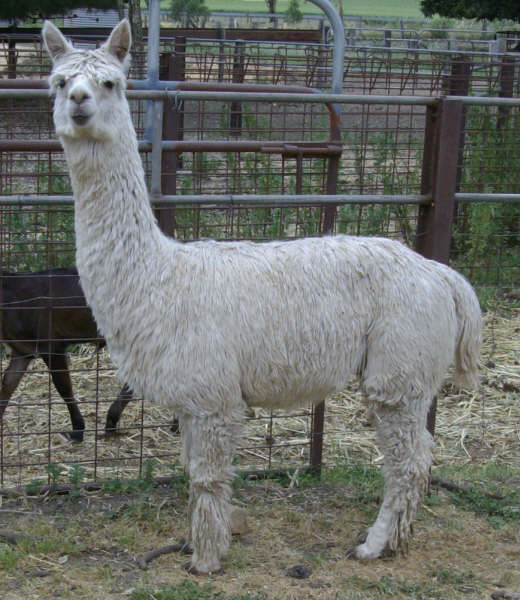 Chimu IAR 57406 DOB 14.10.02
---
(click on the thumbnails for a bigger pic)

Chimu at a show

Chimu in full fleece

Chimu in full fleece

BC2 proven Homozygous Certified male with highly desirable genetics behind him. Extremely successful in the show ring. Now his Kids are doing great also!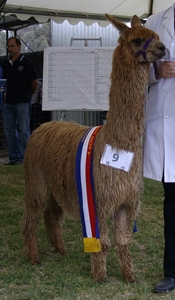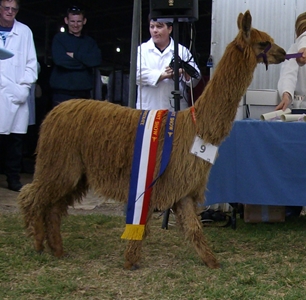 Tanzania ( Tanzy) Won 1st in intermediate suri all other colours, and then won Champion!! At the Mt Pleasant show March 2012.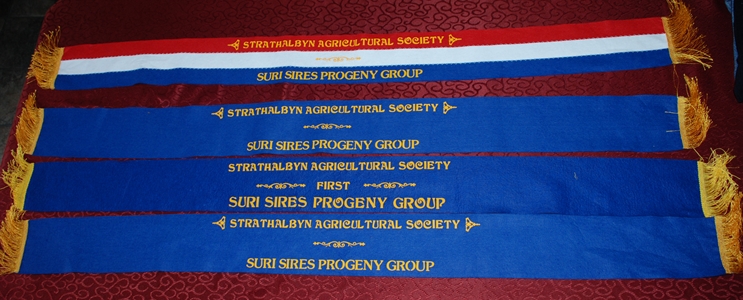 Chimu's progeny won 1st and got the supreme ribbon also, at Strathalbyn show October 3rd 2011!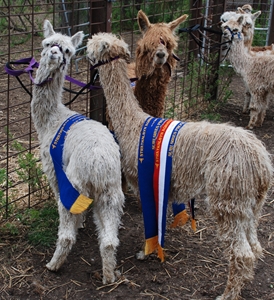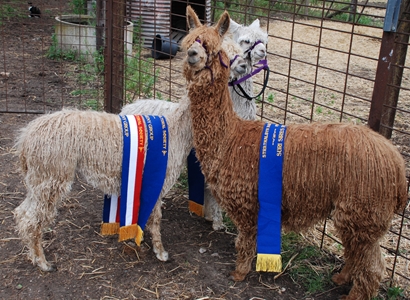 Selenia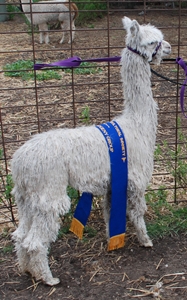 Galliano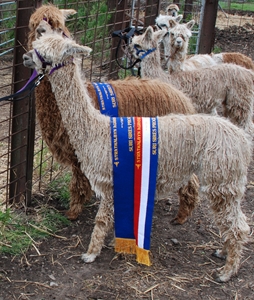 & Zahra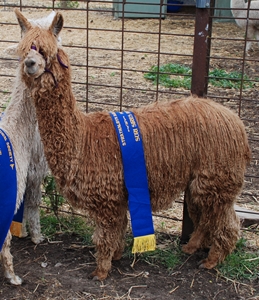 One of his daughters Painted pines Zahra, won 1st place at Mt Pleasant show March 2011! And Son Painted Pines Rocky Road got 3rd in his class.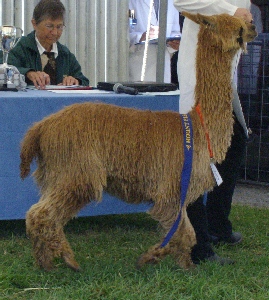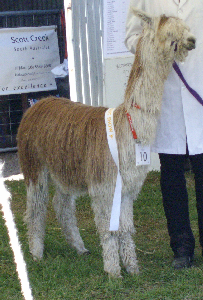 Chimu has 50 registered cria, and every cria from a Huacaya dam, is Suri, so he is Homozygous. He also has a Suri Alpama cria.
In 2003 he won 1st Junior male, and Champion junior male at NSW Southern Region show, and 2nd Junior male at Charles Ledger. In 2004 he won 1st Intermediate male, and Champion intermediate male at Canberra Royal, Reserve champion intermediate male at Berry, Champion intermediate male at Booroowa, Champion intermediate male, and also Supreme champion at Wodonga, and Champion intermediate male at Sydney Royal, in 2005 he won 2nd Senior male, and Reserve champion senior male at Berry show.
Current Fleece stats are from his 7th fleece test, 29 micron, SD 5.8, CV 19.9,
Some of his cria so far are pic Below. ( click on thumbnails for bigger pics )

Lady Jaqueline

Star

Flagg

Jonah

Chillie

Johnny Depp

Azim

Ruffles

Astekka

Geronimo

Kalidas

Simba

Gidget

Keeto

Andalasia

Charba

Pacey

Emzlee

Mattias

Shiloh

Tarquin

Ambrose

Kurtis

Selenia

Aaliyah

Imogen

Andaluca
Azelf (alpama)

Galliano

Lydia
All cria so far are stunning, lots of fleece, and loads of Lustre, growing out nicely.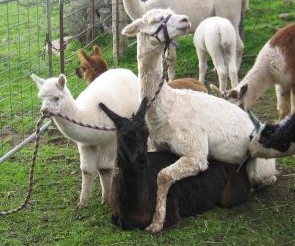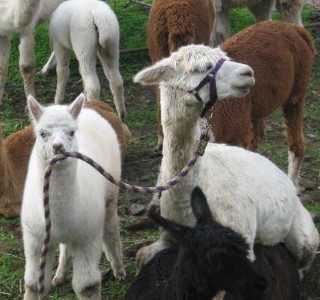 Chimu mating Rhianna with little Kane helping hold the lead!