Arrived in 2008 all scruffy in need of a hair cut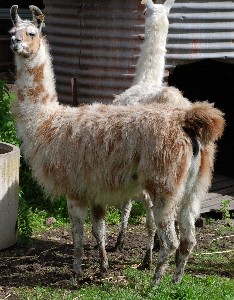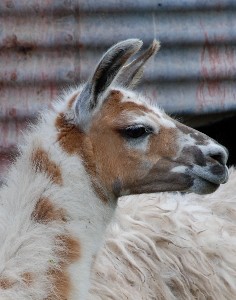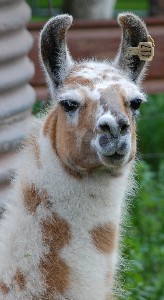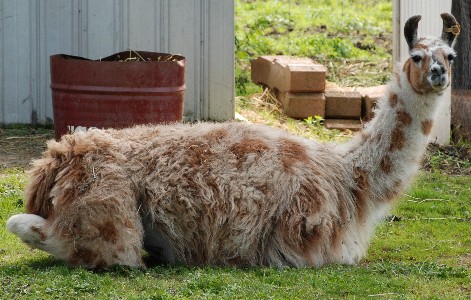 Jirachi was 5 year's old in 2008, she is a stunning appaloosa Llama, she has the most beautiful markings.
She was then shorn, by hand ( hand shears are quite hard to master, and we are by no means shearers!) so it was quite a job! They both now look like foam underlays!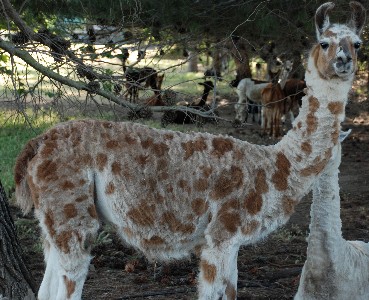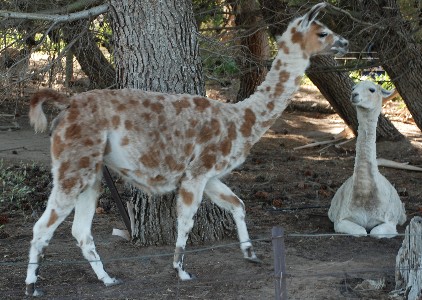 Her beautiful Llama cria finally arrived, DOB 25/1/10 Cherokee,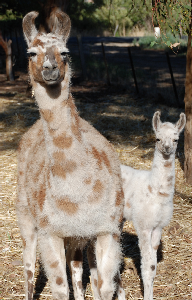 And then she was then mated to Chimu( homozygous suri male alpaca) for her 2nd cria, a suri Alpama named Azelf born on 19th Feb 2011.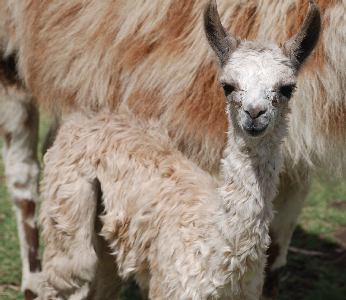 Age 2 hours, and below age 4 months.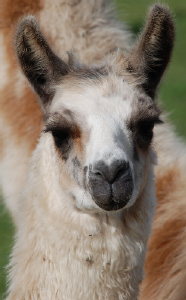 Azelf is a super pretty girl just look at those eyes! And over the months she has gotten more spots, there are a few thru her silky suri fleece, and quite a few over her nose eyes and face. She is approx the size of a yearling alpaca, at 4months old. She has the gorgeous banana ears of her mum Llama, and a gorgeous super soft and silky Suri fleece of her father Alpaca.