Arrived in 2008, all scruffy in need of a hair cut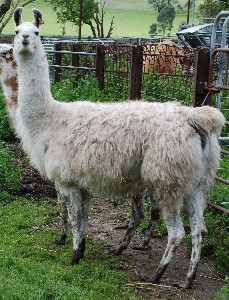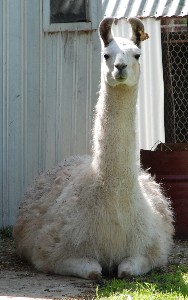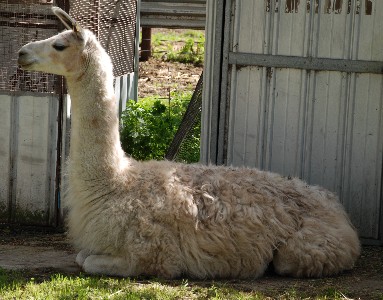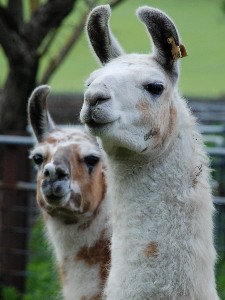 Altaria was 3 in 2008, she is mostly white, she has fawn on either side of her eye, and a spot on her neck,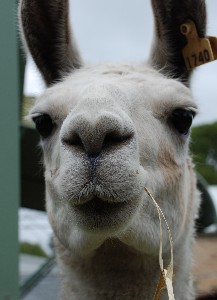 Such and inquisitive girl. She is settled in nicely.
We had to hand shear the Llamas, which was quite a job, they sat beautifully, but hand shears are hard work! She is alot happier and cooler now.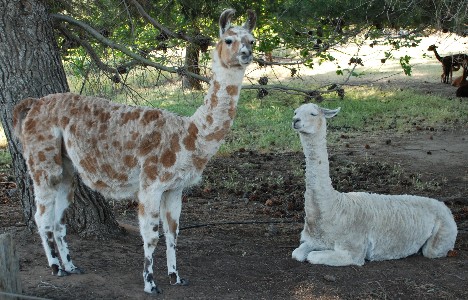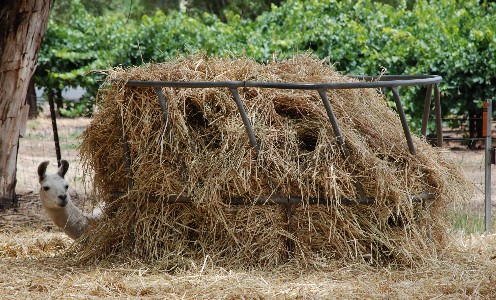 Hiding behind the bale.
She arrived pregnant, but delivered a still born son. Then was mated to King Jareth ( alpaca male). This cria was a very exciting wait, and on the 4th of Feb 2011, we got the lovely surprise of Swablu, her Alpama daughter! She was born Alot larger than alpaca cria, with banana type ears, and a lovely soft coat!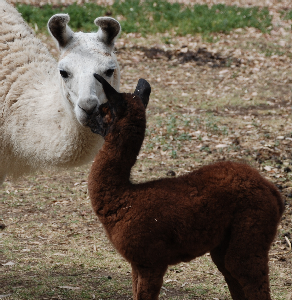 Photo here with Mum, age 4 hours. And below age 4 months.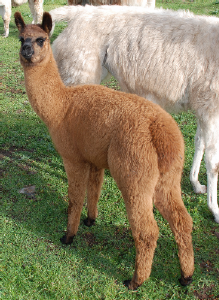 She is about the size of a yearling alpaca already, at age 4 months, her ears are just that bit longer and curved, that makes her look more llama, but he fleece is super soft and crimpy, like alpaca.
Were looking forward to the next cria! We have repeated the mating!