Painted Pines Wizma was a very curious, friendly and a very shiny cria. Her mother is a Blue eyed white, and is deaf, she is one of my friendliest alpacas, which she has passed onto Wizma. She is a lovely natured girl, she has a fine and very dense fleece, she actually cut the most weight fleece out of all my girls, even beat a couple of my boys! She is now halter trained, which was a breeze, and she is a pleasure to have around.
pics before shearing 2009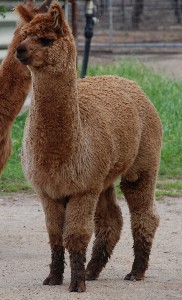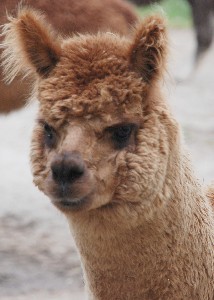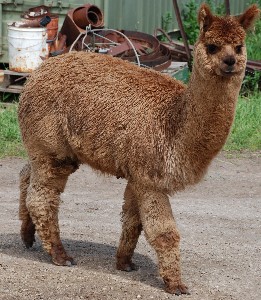 and after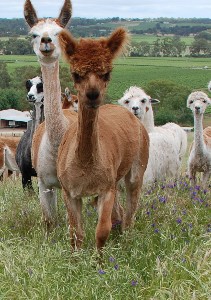 Wizma gave birth to a stunning female suri cria in March 2010. She was 3 weeks over due and the cria was quite big, so she needed assistance. She is a wonderful mother and her cria Whisper is growing out nicely, with the same temperament as her mum and grandma.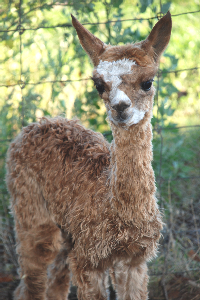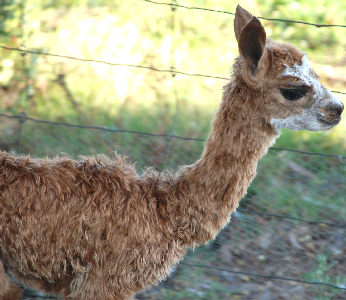 at age 2 days,
her 2nd cria Wezley, out of Dimmer, is growing out beautifully.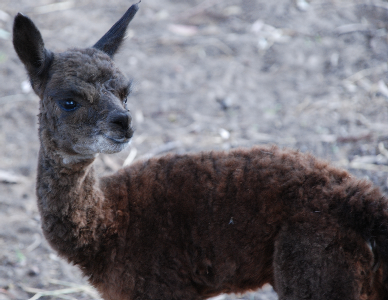 a couple hours old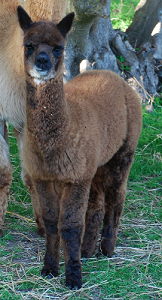 and then 5 months.