Starburst is a very special girl, she was born on the 29th of December 2007. It was a 43 degree day, and she was born prematurely, by about 2 weeks. Her mum disowned her, she was deaf and blind. After a vet check, seemed she had fluid on her brain, and on her lungs, she was having convulsions too, poor thing, we didn't think she would make it. She had a heap of injections, and some special mix to feed her as well as Impact colostrum. She spent the first weeks of life on our laundry floor, the swelling on her brain eventually went down, and she regained her hearing on day 8, and got her sight back after 2 weeks, she needed help to stand, and was very week. She seemed to be getting better, until one morning, she was lying motionless on the ground, we thought we had lost her, so was rushed to the vet at age 3 weeks, as she was having convulsions again, this time seemed she had Juevenile diabetes. She spent the day on the drip at the vets, and he suggested that we change her feed to help control the diabetes, and hope she would be ok, and bought her home that night. She was very sick till about 6 weeks old, when she could actually walk on her own, her legs were still bent, but she could walk. She then got to spend some time outside. She loved to sit under the clothes line, and that's where she would stay. She wore a coat on cold days, and always had her fluro work vest on, incase she wondered from the house, any vehicles entering the property could see her from a distance. She was well looked after by our dogs. And would call me when she was hungry. She was introduced back to her mum, and the other mums and babies, but wanted nothing to do with them, by then she thought she was human. She still slept inside overnight up till about 2 months old. Then we made her a special shed for nights, and she still stayed at the clothes line during the day. She started to get more adventurous and we had to then put her in a yard. She would spend most of her time at the gate waiting for me to come out. When ever let out, she would roll at your feet, and run like a mad thing round and round was so cute. But she got more inquisitive, and more independant, and started to go her own way not ours. She also had joined in a few games of soccer, she would just run, but she is definately one of our kids.
The pictures are a story about her life so far, we nearly lost her 3 times in the first 3 weeks, just goes to show, don't give up, as theyre tough little animals. With a will to live.
Starburst is expecting her first cria end of December this year 2009, very exciting time for us, she is still a very loving animal, and just loves to be included in everything.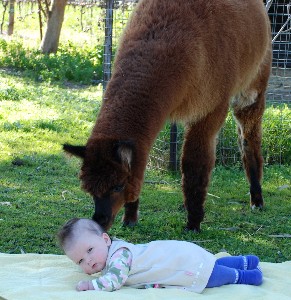 Starburst with Jovi august 09
The Steps to a good Roll,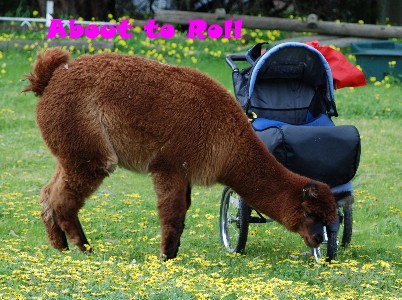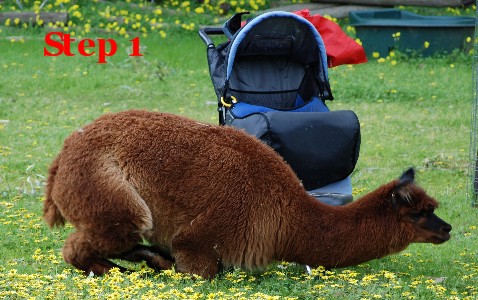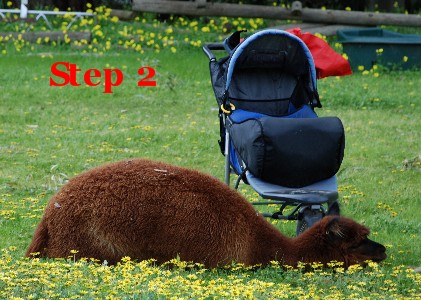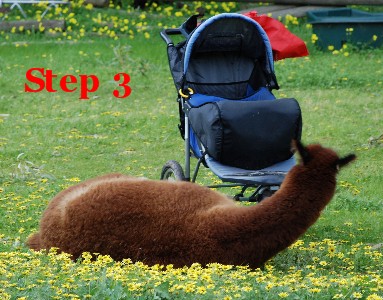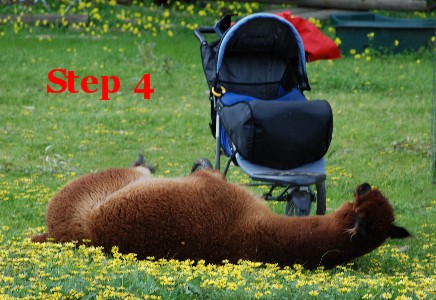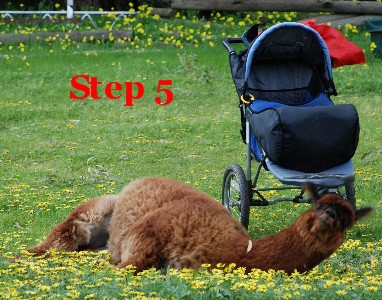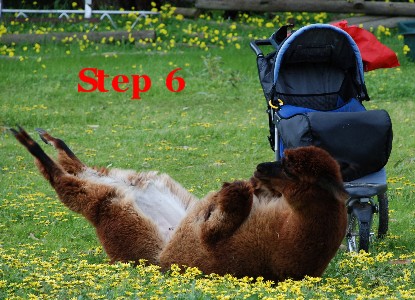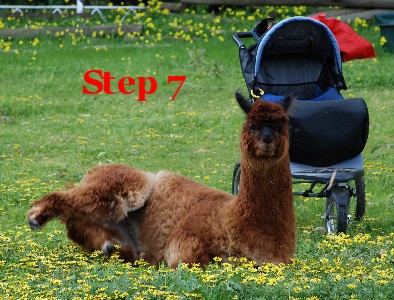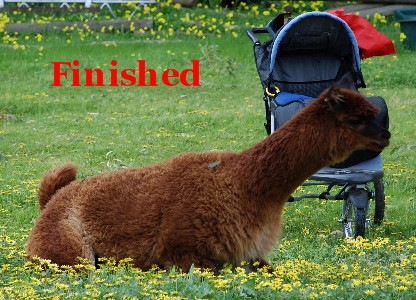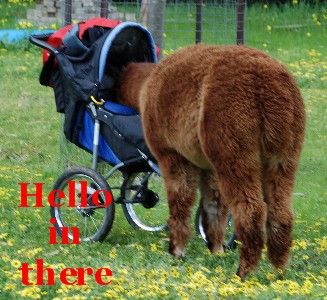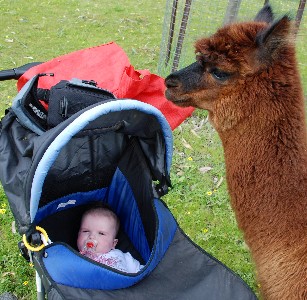 Starburst and Jovi October 09
Just before shearing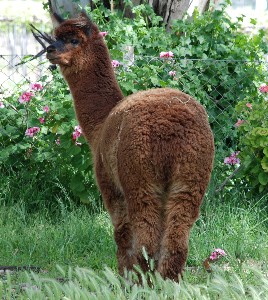 she just loves my daughter, gives her kisses and nibbles her toys.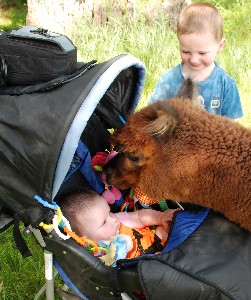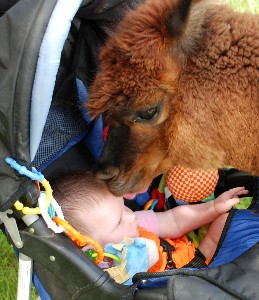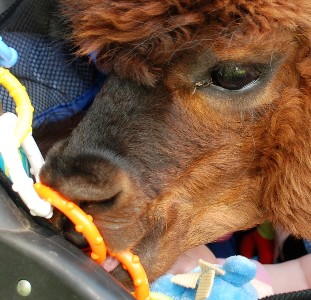 YAY her baby has arrived, a lovely little Suri girl, named Baby Junior ( as starburst is still fondly called baby) after a little bit of a rough start, she is now being a good mum, both are doing well.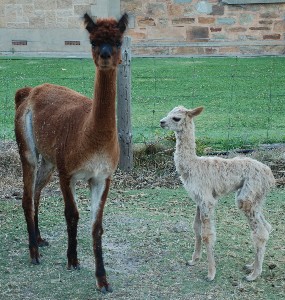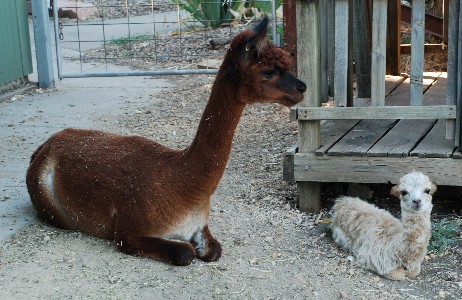 Sadly on her 5th night, Baby Junior was killed by a fox, unfortunately it seems as Baby didn't have an alpaca mother to learn from, she had no idea how to protect her cria.
She was then mated to Jareth and had beautiful Sirafina,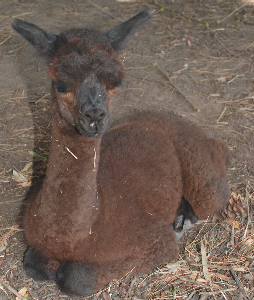 and she has managed to mother her well! She is also stepmother to poor Shenaii after her mother passed away.