This page has alot of photos to load, so does take some time, but if you have any interest with spots! its worth the wait!
Leopard (below) is my main man here at Painted Pines, Id love to have a whole herd of Leopards! Pictured here before an after shearing. Although he has no spots at all on his face, he is almost giraffe like in body pattern.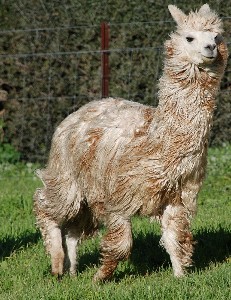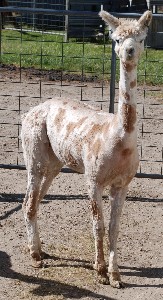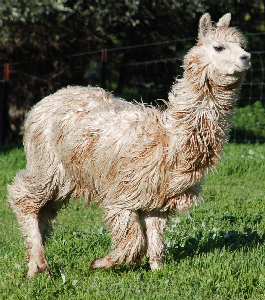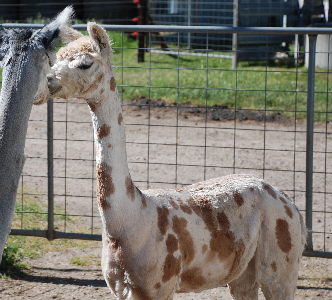 Leopards appaloosa cria are all pictured below, his other cria are on his stud male page.
I decided that seeing you cannot tell on the AAA registrar which alpacas are infact appaloosas, just that they are white/fawn etc, I will be adding Spotai' etc, something similar like spots! after my prefix and before the crias name, so it will be easier to keep track of who has spots!
Introducing...
Painted Pines Spotai' Fandango, his mum Finlay( pics lower on this page) Is a dark fawn and white Suri.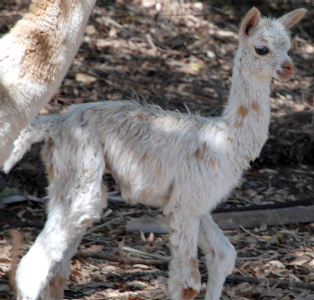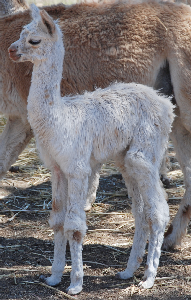 Fandango has spotty ears, spots on his legs, on the backs of legs,
and some on face, neck and body. Pic here age 4 months, his spots are still there just harder to see from a distance.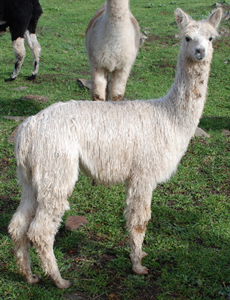 And here are some pics of his fleece close up.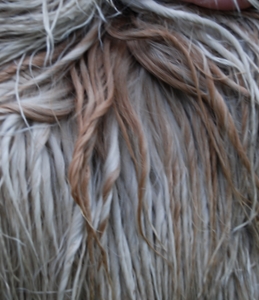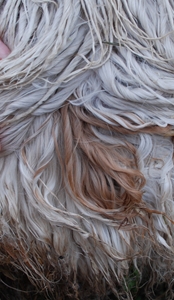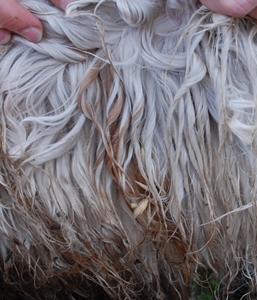 his saddle spots, and his neck spots.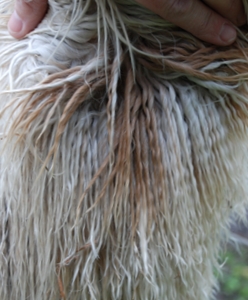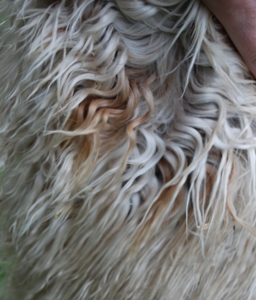 Now shorn Fandango is certainly a cutie!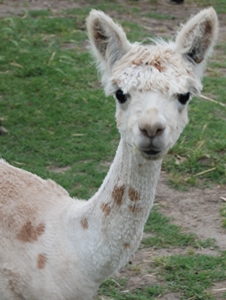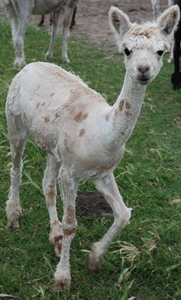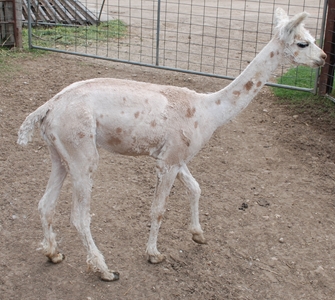 His fleece is growing back nicely, but his spots dont stand out very well, pic age 16 months.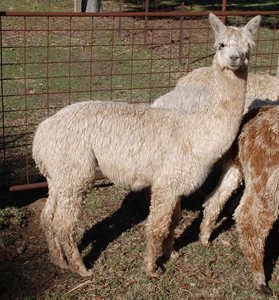 And Leopards 2nd son, is maybe one of a kind!! Painted Pines Striking Camouflage! Stryker for short. His mum Hily is a med fawn and white Huacaya.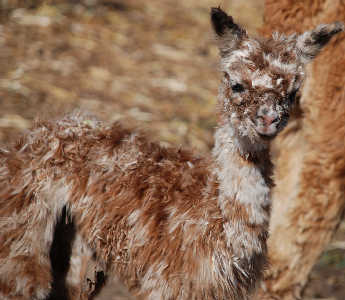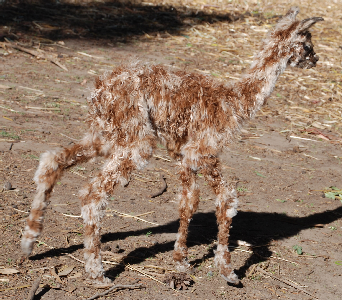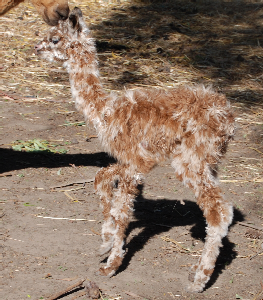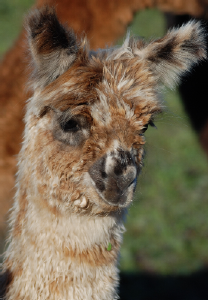 and pics age 3 months,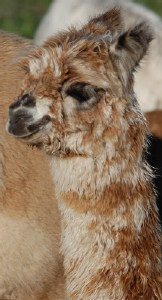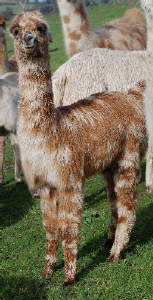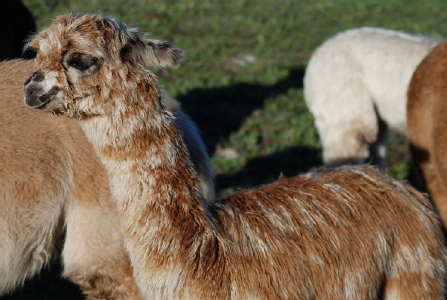 and 6 months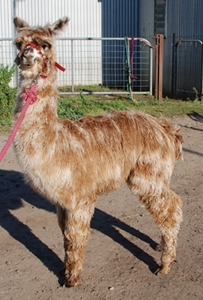 Pics of his fleece close up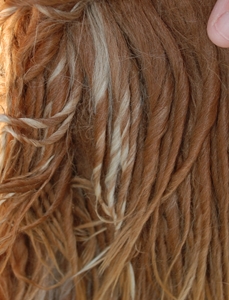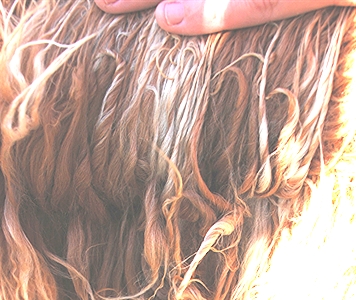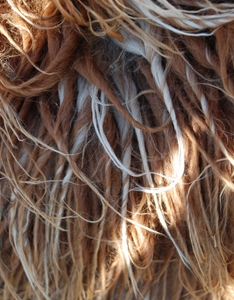 And now shorn,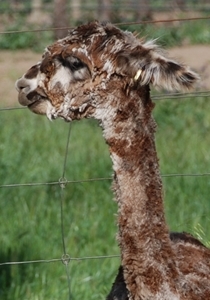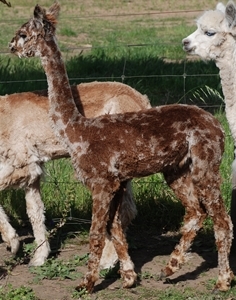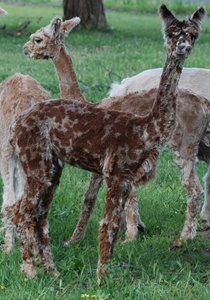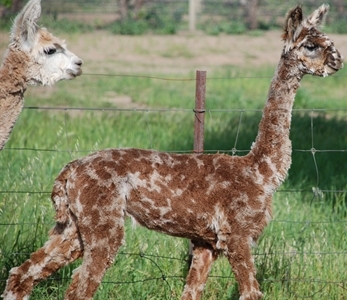 He's no longer white with brown spots, more grey now.
Now his fleece is growing back nicely, pics age 16 months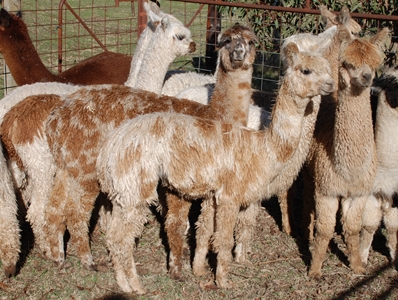 with Tahnee.
After 2nd shearing, with Fandango.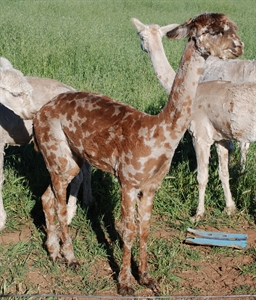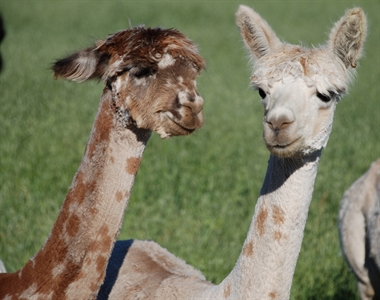 Leopards first spotty daughter is Sweet spots Tahnee, and her mum Tressa grey/roan appy suri, is further below.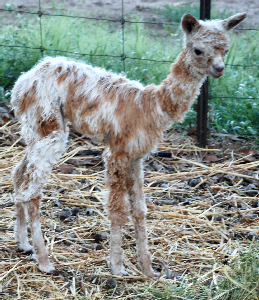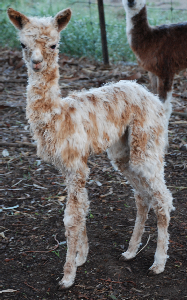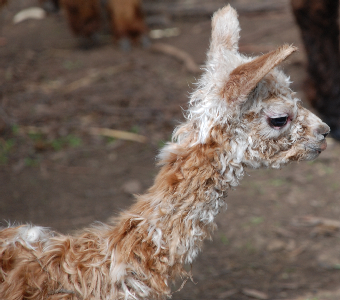 Age 4 months ->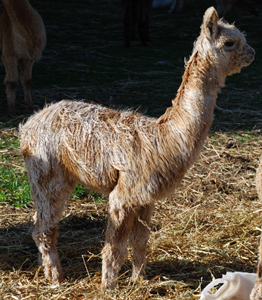 and at her first show 6 months below,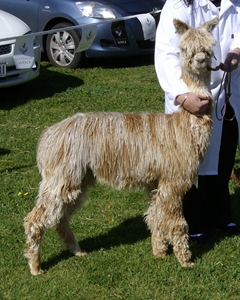 She got a 2nd ribbon with her half brothers in the sires progeny class. But didnt get a ribbon in her junior female all other class. Given she is a fancy, an they don't like fancies in the solid class, Im not surprised, But it was good experience for her.
Her fleece pics,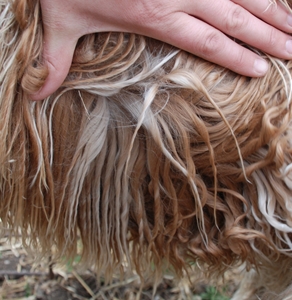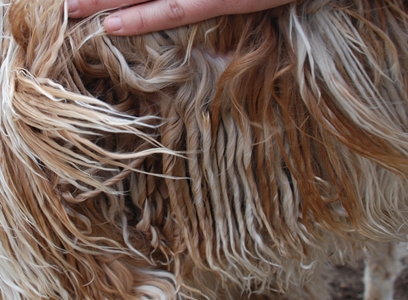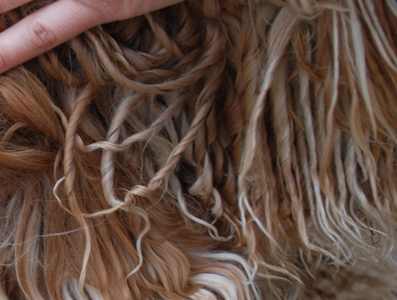 and her shoulder/neck area. Super pretty very lustrous fleece!
Now shorn,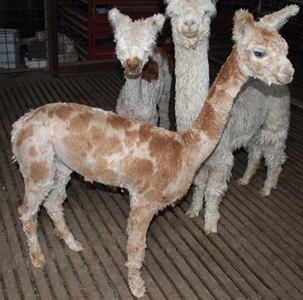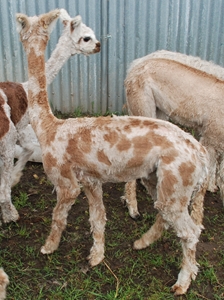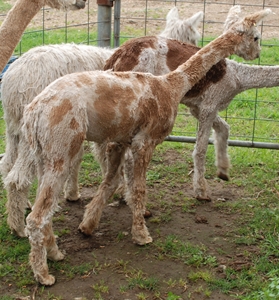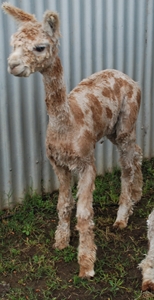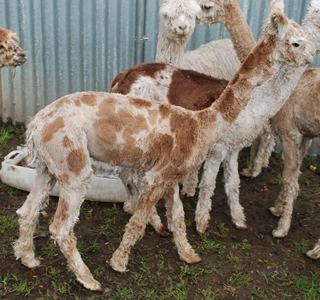 then regrowing fleece age 14 months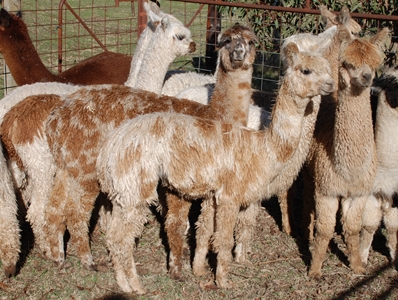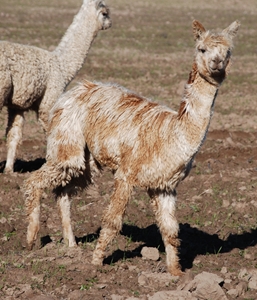 She won 1st place in Adult female Suri fancy class at the Nationals 2012.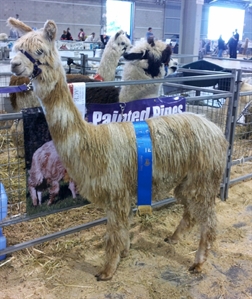 A 2nd spotty daughter, Spots of Joy Tazeal , her mum Taylor has one spot on her belly, otherwise solid light brown suri.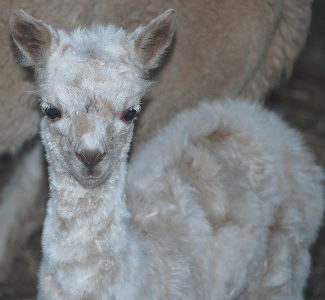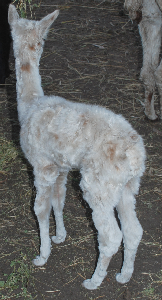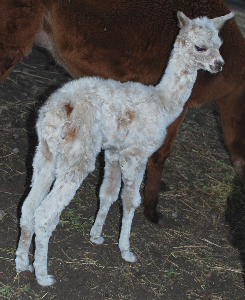 Tazeal has a couple lighter fawn spots on her face and ears, some dark fawn spots over the rest of her, Cute. Before shearing age 6 months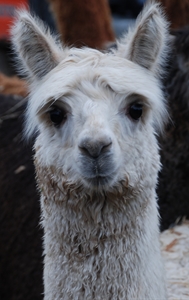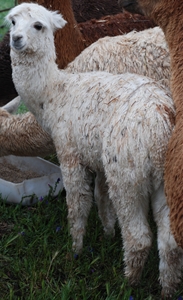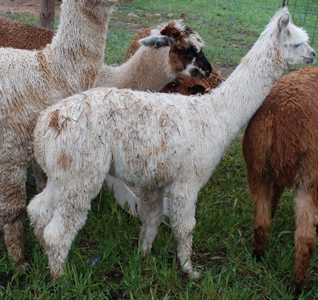 And after shearing,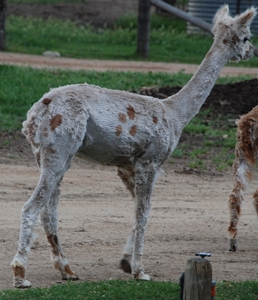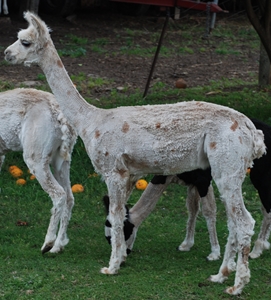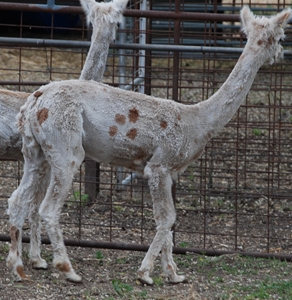 Incan Slater another son for Incan Spice who is a Red and white suri ( pics further below)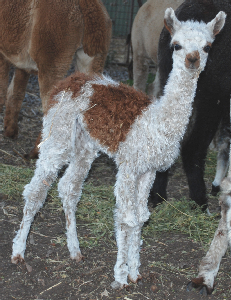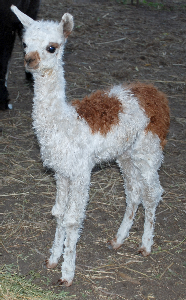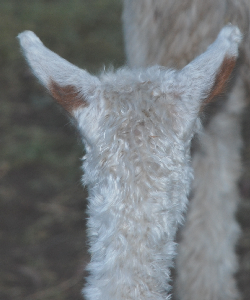 Slater has spots on his ears, face and legs and under his rump patches. His mum is half spotty and other half multi! in horse wold would be a pintaloosa, age 4 months ->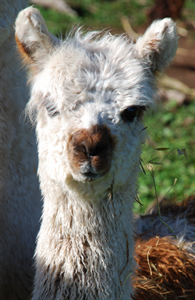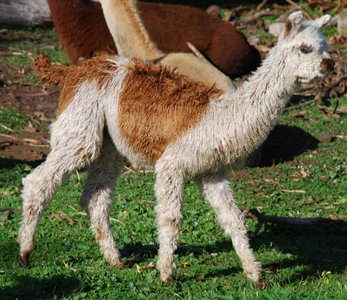 after shearing,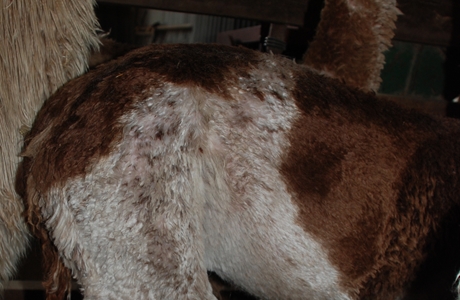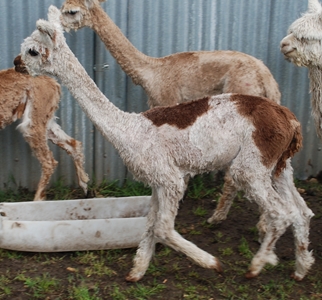 his fleece is growing back nicely, pics age 14 months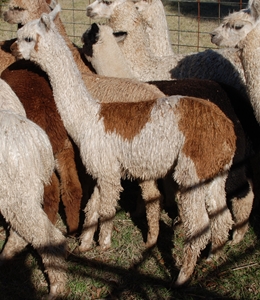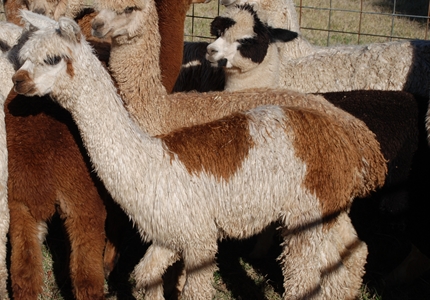 He won 2nd in Adult Male Suri Fancy at the Nationals 2012.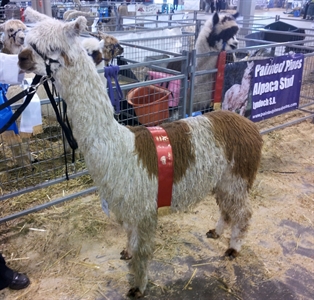 and now shorn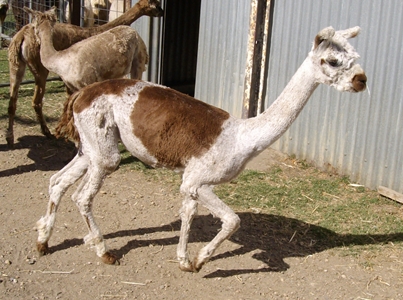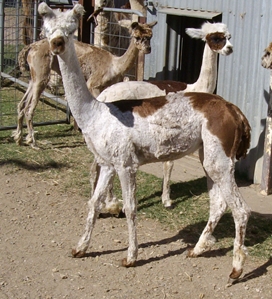 And Spotai Pistachio a son for Patsy ( solid white huacaya)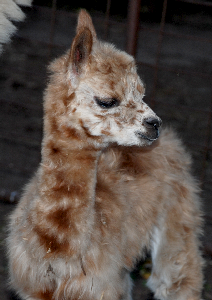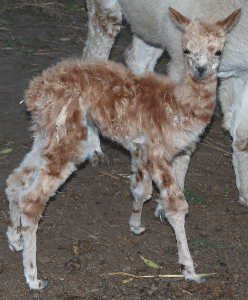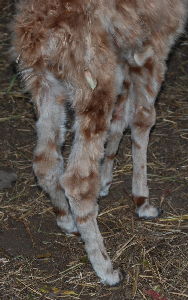 age 5 months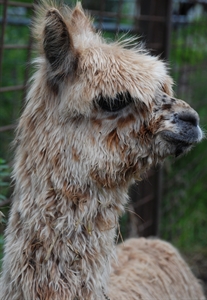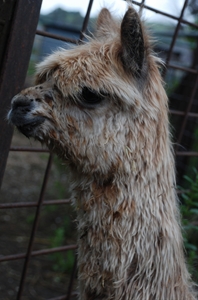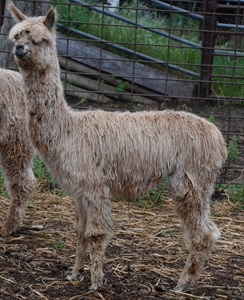 after shearing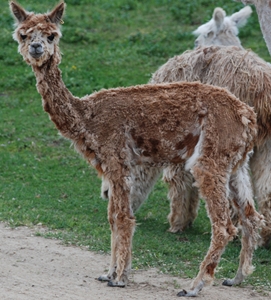 Pistachio has gorgeous chocolate coloured flecks all over his face, and bright spots down his neck and legs and belly!
Spottai Finnigan, is a son for Freya, solid dark fawn suri.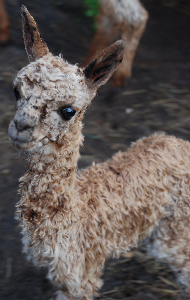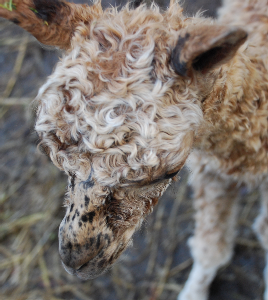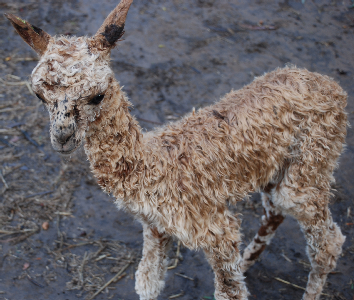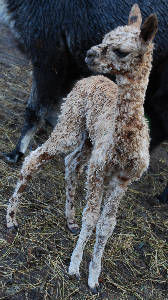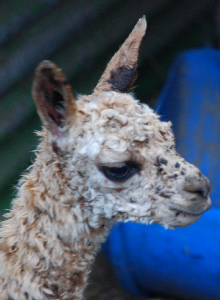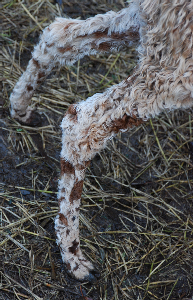 Finnigan has black spots on his face and ears, and dark brown spots on his legs, and a couple on his neck and back. age 3 months ->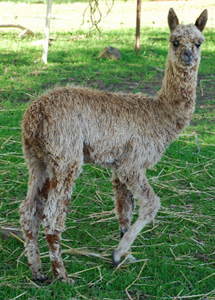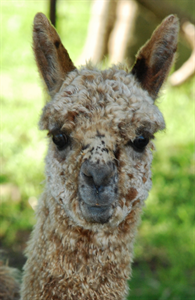 and his fleece along the back of his neck is starting to change to a grey colour,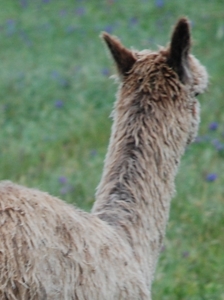 now shorn hes changed colour!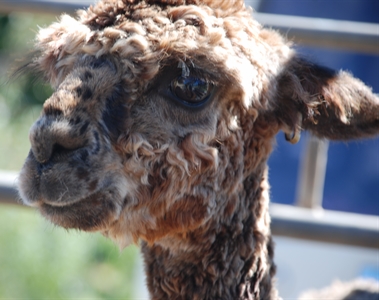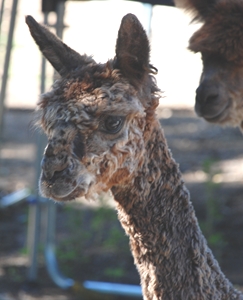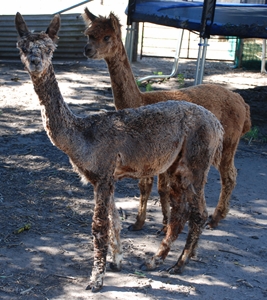 Spotted Masquerade, is a daughter for Maddy, solid reddish brown suri.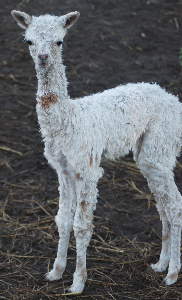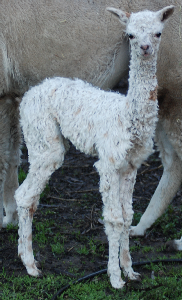 She has spots on her ears, a big one on her neck, and smaller ones on her legs and over her body. Age 3 months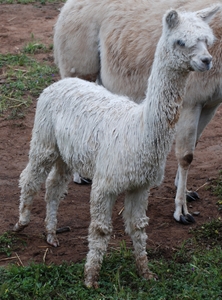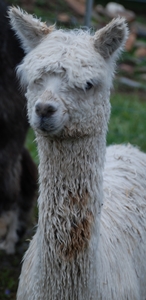 Shorn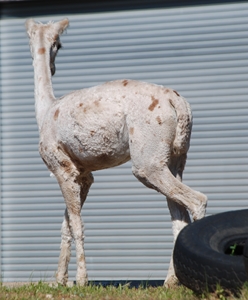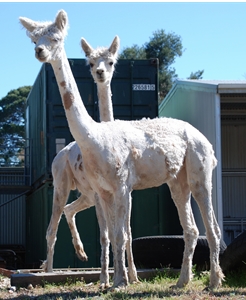 Confetti'd Barkley, is a son for Bridget a solid white suri,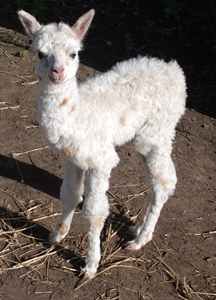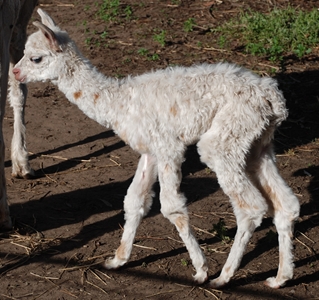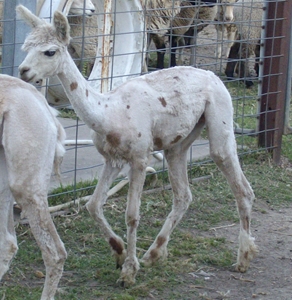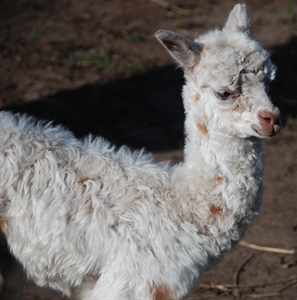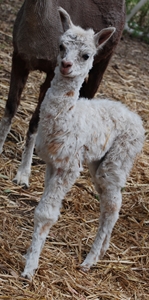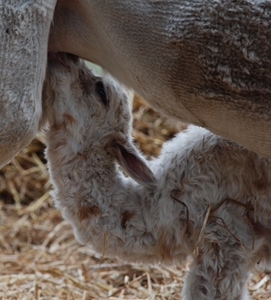 Shorn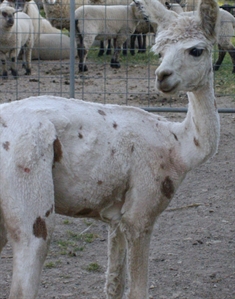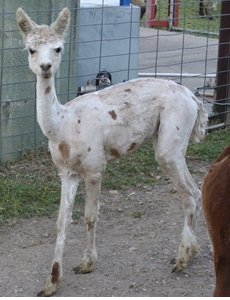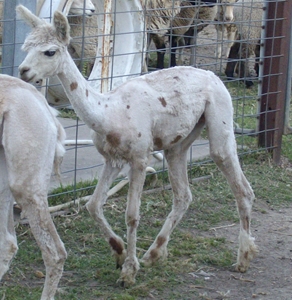 Apache Princess is a daughter for Pieta, solid white suri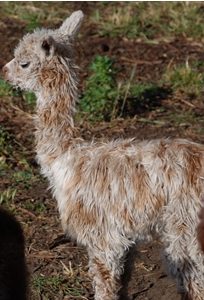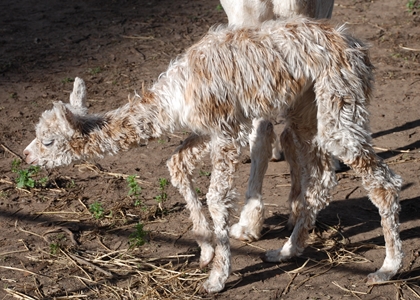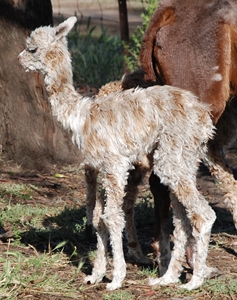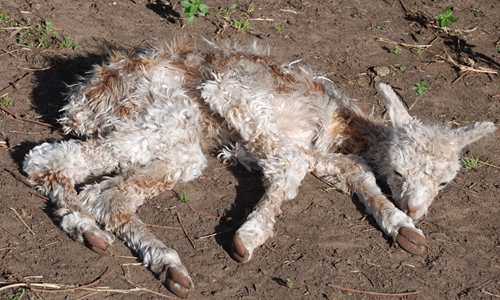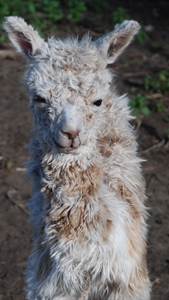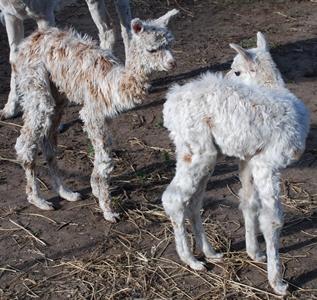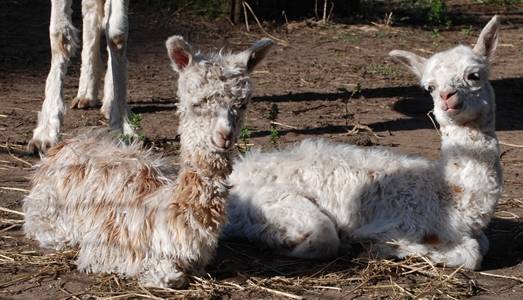 Pictured here with Barkley
Age 8 months, this pic was taken the day before she died of a twisted stomach. Poor baby,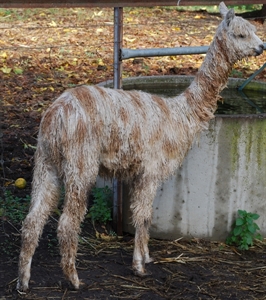 .
Chantoozie Freckles is a daughter for Chariotte, rose grey suri, and Leopard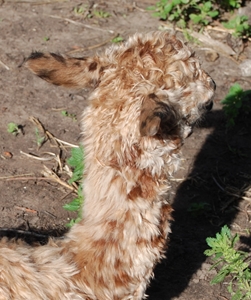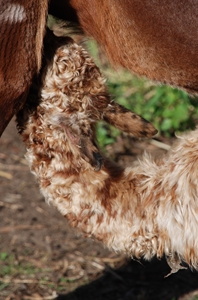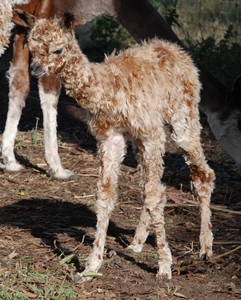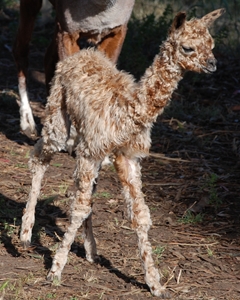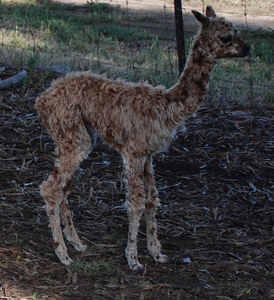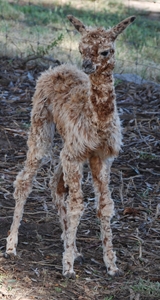 now age 7 months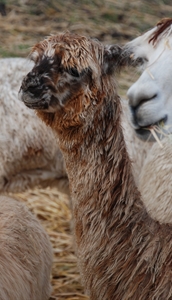 now shorn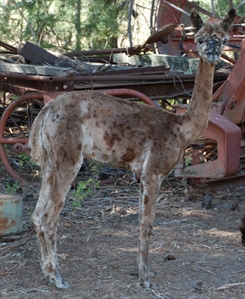 Speckled Gallileo's mum is Goldilocks lower on this page.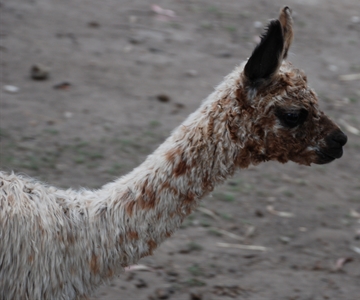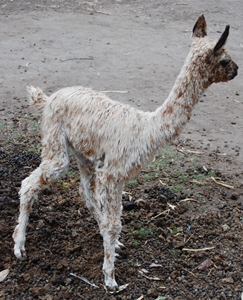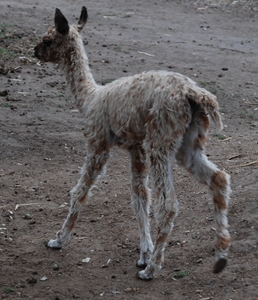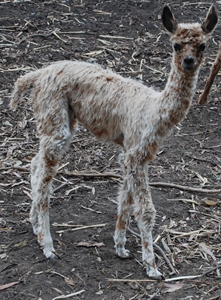 now age 3 months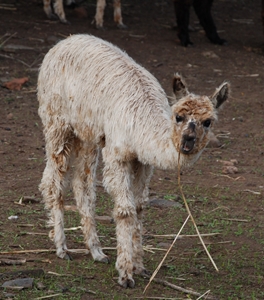 He won 1st place Junior male suri fancy at the Nationals 2012 and now shorn.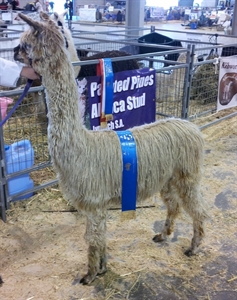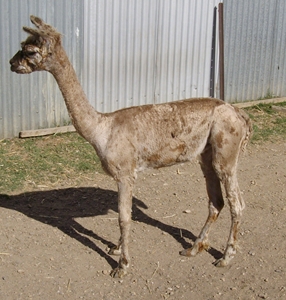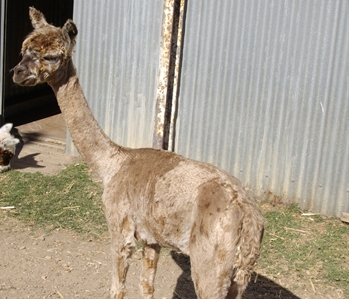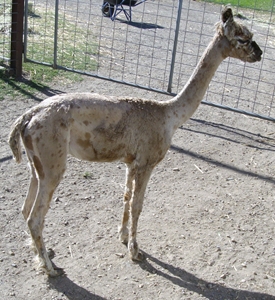 Amaretti Sparkles, mum is Anika dark brown suri, and Leopard.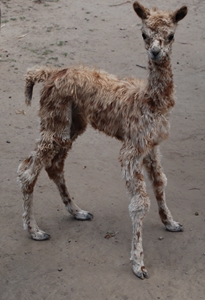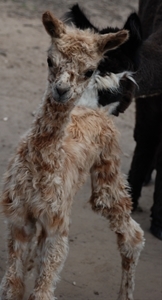 She is fairly evenly marked with spots all over, and tiny freckles of all colours on her face and ears.
Before shearing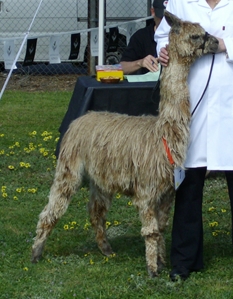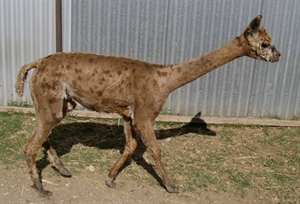 after
LJ ( Leopard Junior) is full brother to Finnigan up towards the top of this page.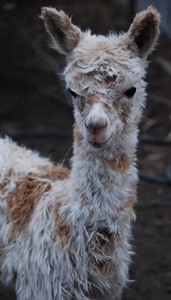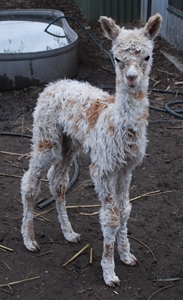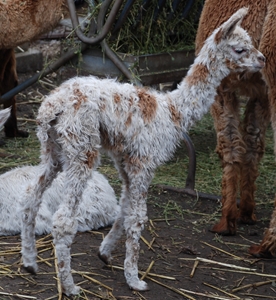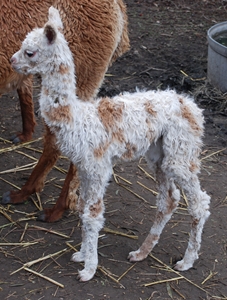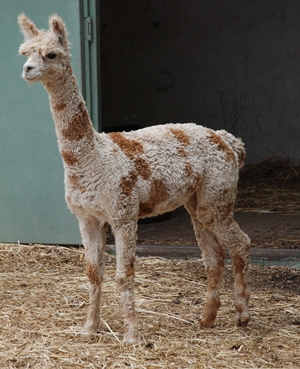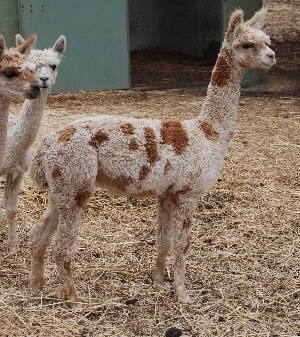 Labibi Rainbow her mother Lolita is below
as cria
before and after shearing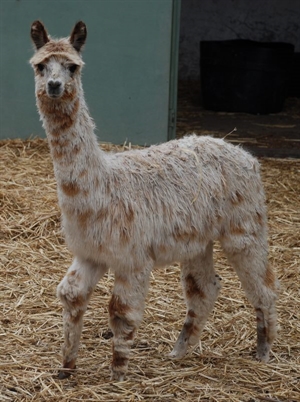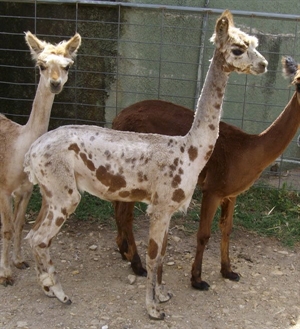 Tanuja Spangles her mum is Teegan fawn roan suri.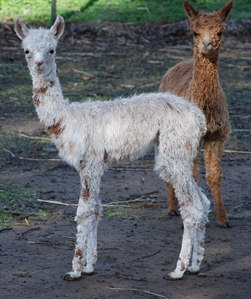 Tickled Pink ( had a difficult birth and was pink for the first week) her mum Tressa is below, Tickled Pink is Full sister to Tahnee above.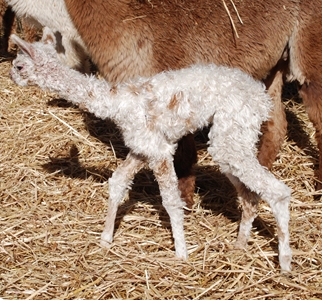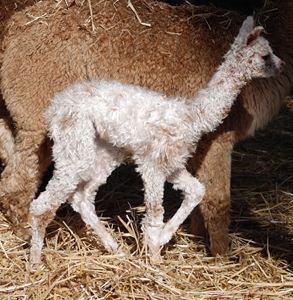 Napoleon, mum is Nadine below.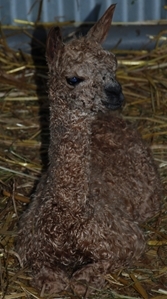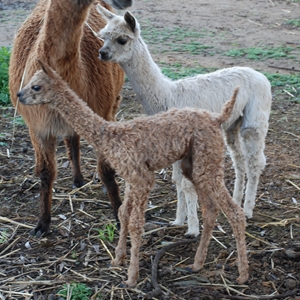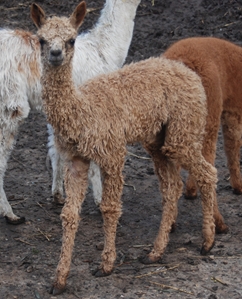 Mostly dark fawny brown but has black freckles all over his face and ears, a couple on legs, and he is starting to change colour at the skin.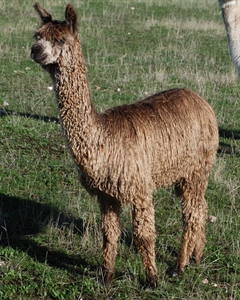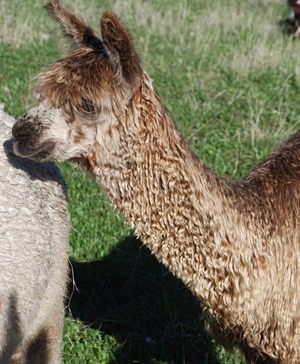 Azari had a couple spots on neck and body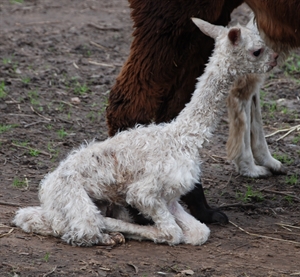 Bimbi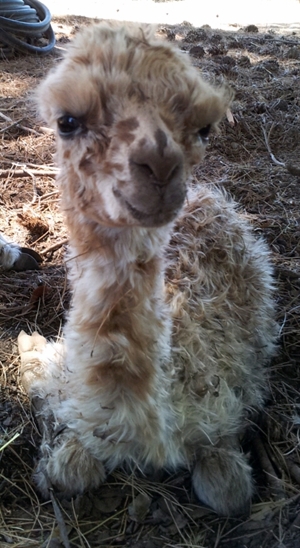 Dante at birth and 4 weeks later changing colour at the skin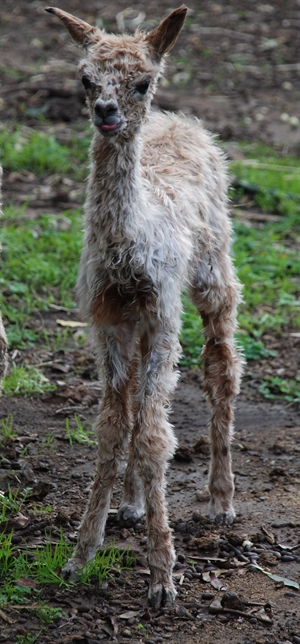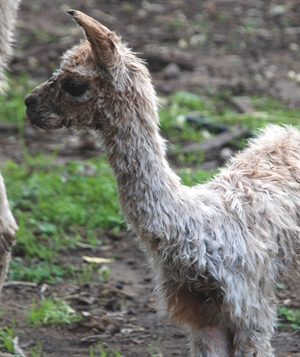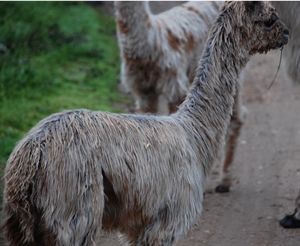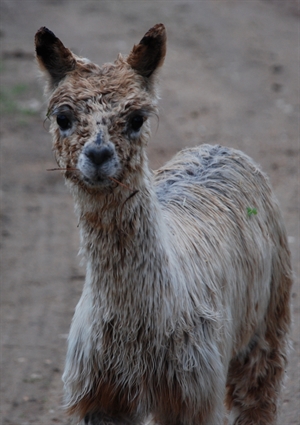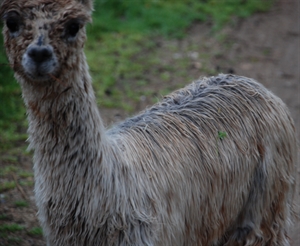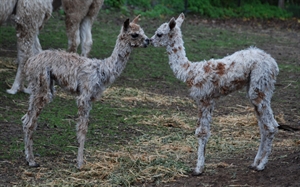 Emaya born with a white blaze went spotty at the nose at 3 months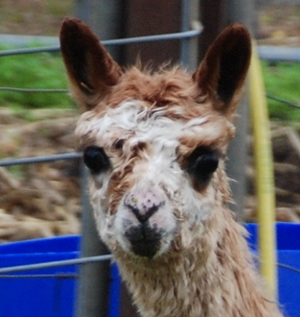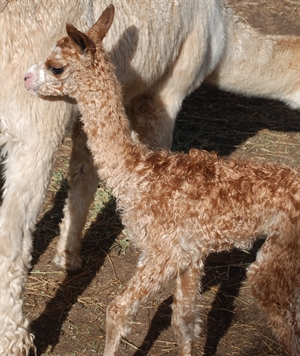 Lady Leopard ( Ella) Full sister to LJ Leopard Junior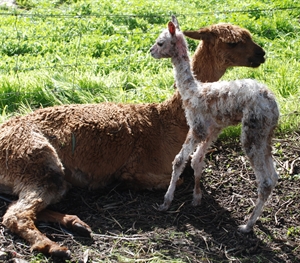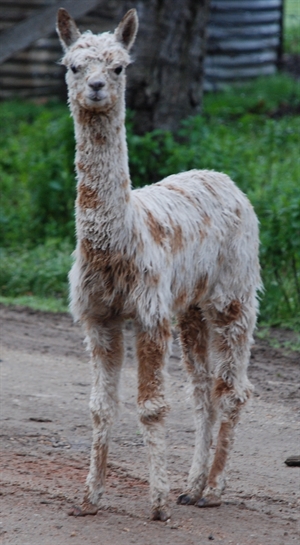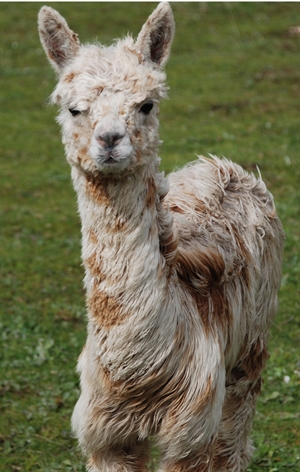 Nafaria full sister to Napoleon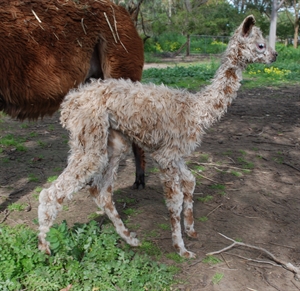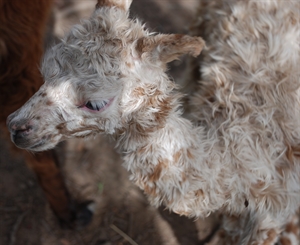 Leopards Rain Maker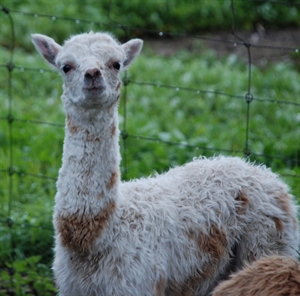 Taicheetah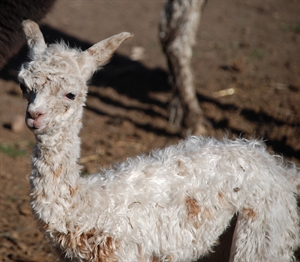 Tanja splashes full sister to Tanuja Spangles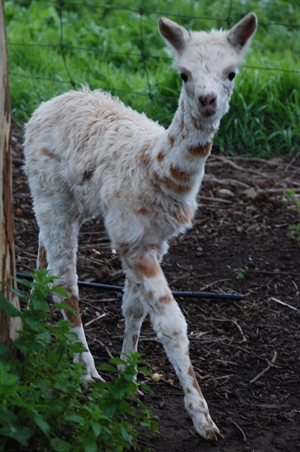 Before and after shearing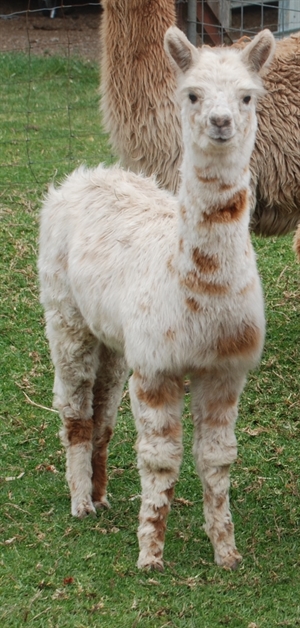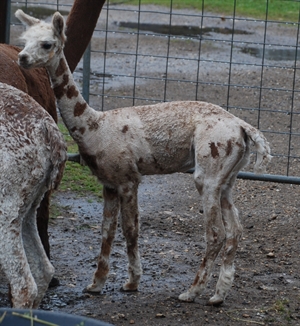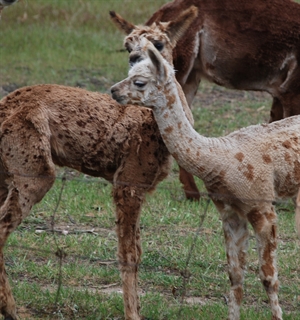 Nafaria and Tinsel both shorn
Nafaria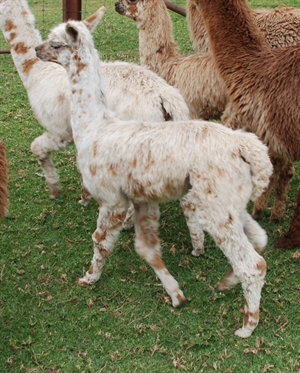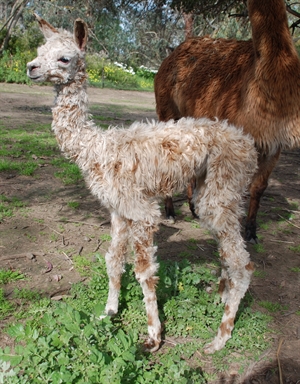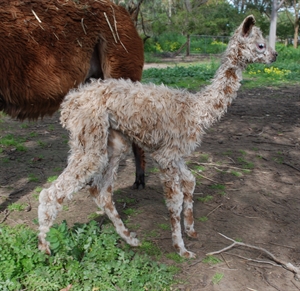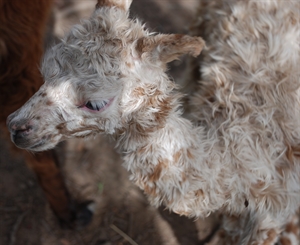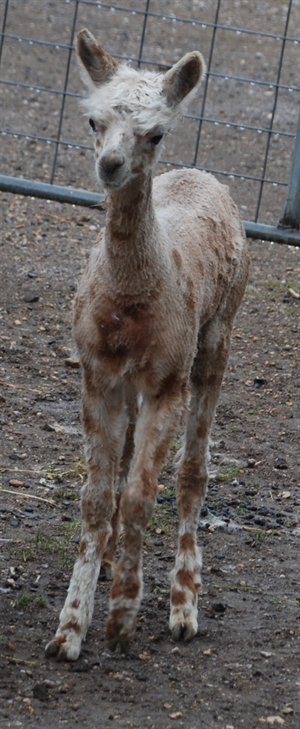 Tinsel Peacock Princess full sister to Tahnee and Tickled pink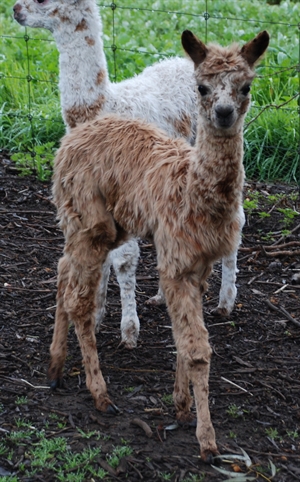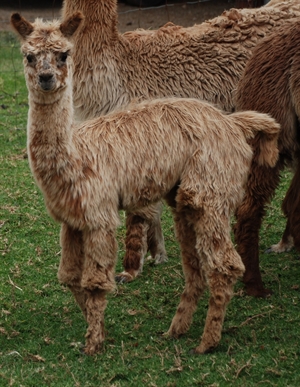 Before and after shearing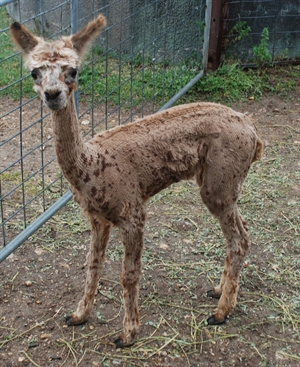 Newest stud male Archi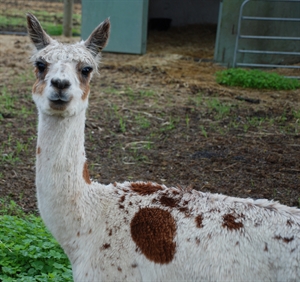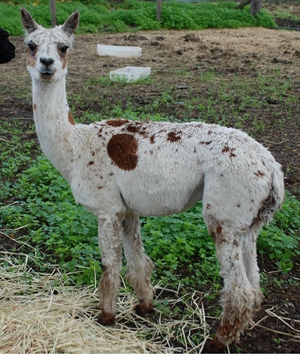 And Amstel stud male from America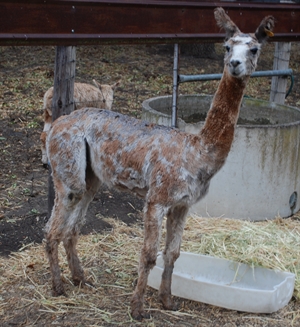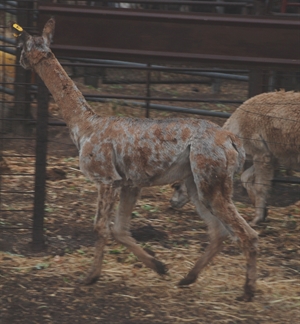 Blizzard son for Zena and Silk king born white but 3 weeks later his spots are coming on his ears and neck.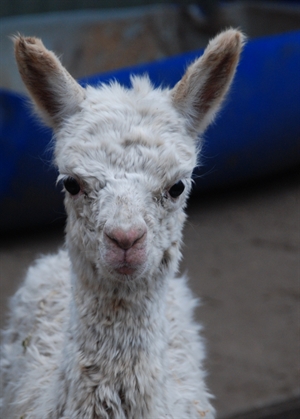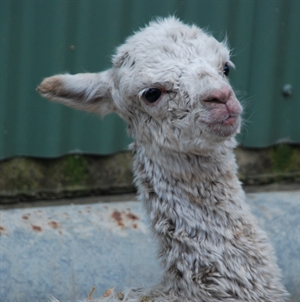 Harlequin, is a son for Harley and Anezka ( dark brown suri girl)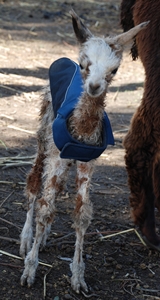 He died a few days old from a heart defect,
Tressa is a Roan Suri, she has a lot of spots on her face, and a few spots over her body also. Hard to see when she has fleece, but is a surprise again at shearing to see all the spots all over her.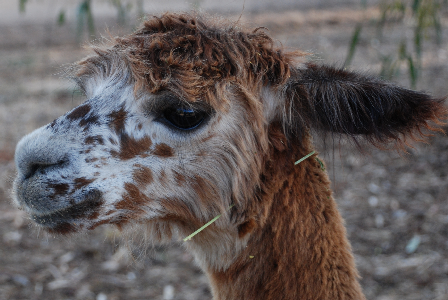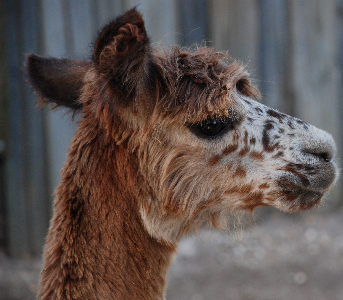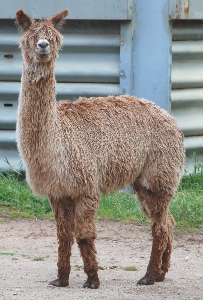 Full fleece, and belly spots seen at shearing

Her First son Tayo below, also has alot of different coloured spots on his face, neck, legs, belly and bum.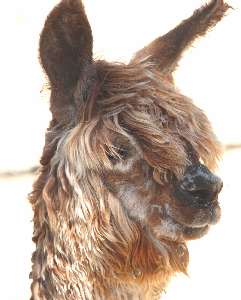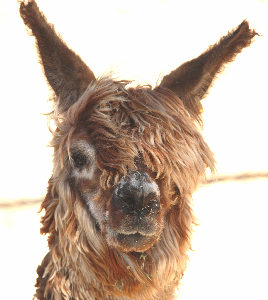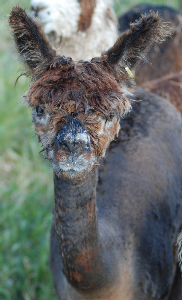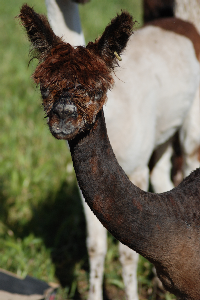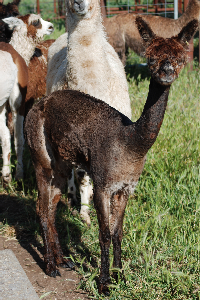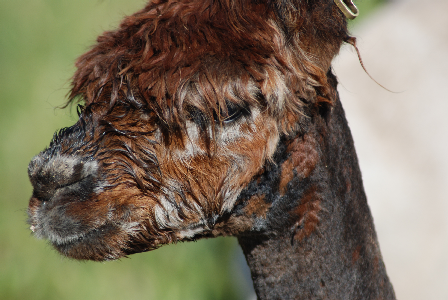 Tayos daughter Thumbelina, also Leopards Granddaughter.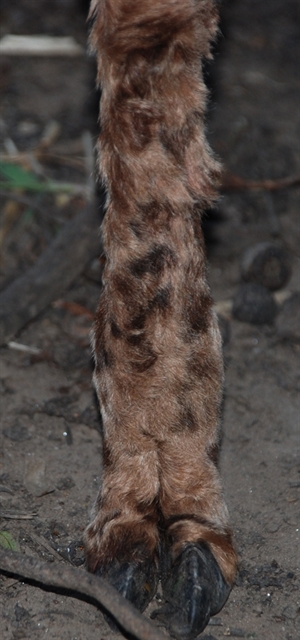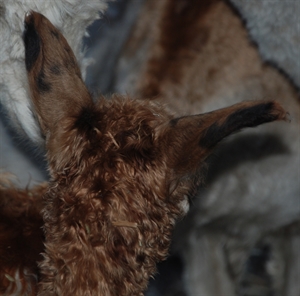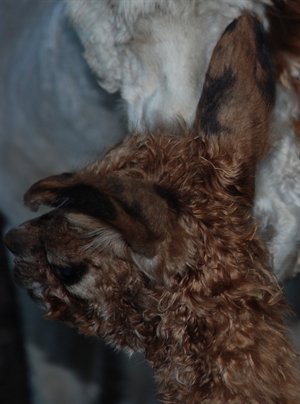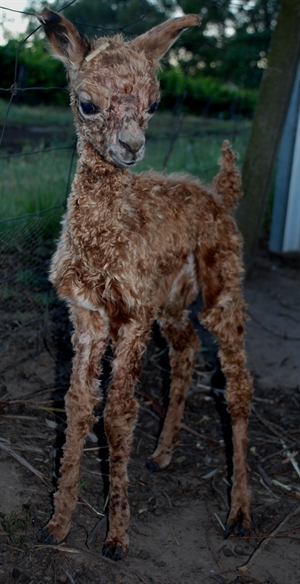 Harley has some spots on his face, a couple of brown spots over his body, and some darker patches on his legs and belly.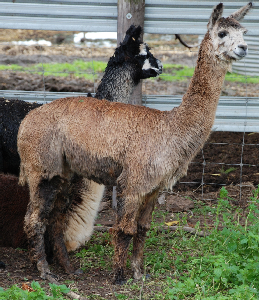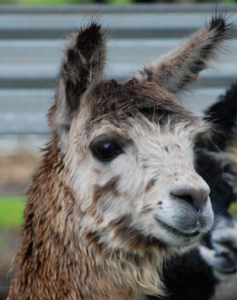 Now sold.
Goldilocks ( below) has alot of spots all over also, but again its hard to see when in full fleece.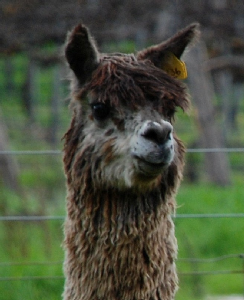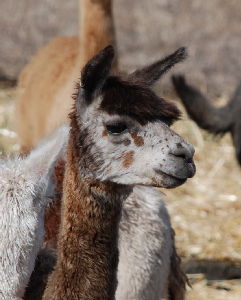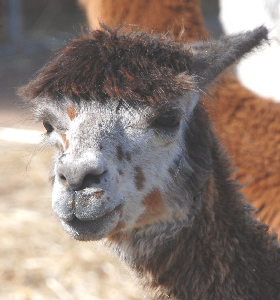 with a silver coloured face, she has orange/red hairs in her fringe, also coloured spots on her face, and thru her fleece, which is mostly a smokey colour.
on the shearing table you can see some belly spots,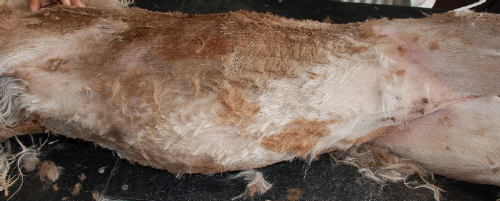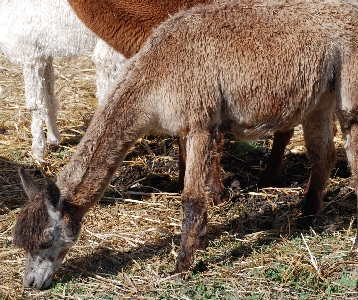 with some fleece regrowth you can see some spots on her belly area,
and in full fleece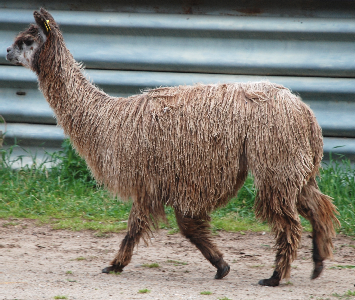 Nadine is full sister to Nadia below, Nadine only has spots on her face and her belly,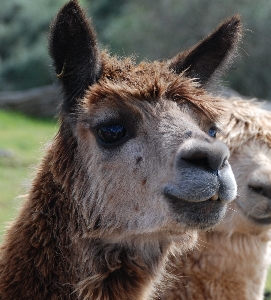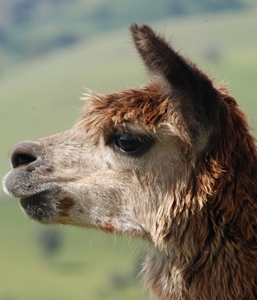 and Nadia has more spots on her face, and also some on her belly an inner legs.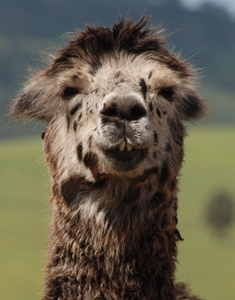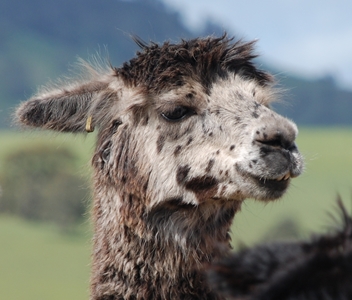 and some pics of her in her first fleece as a youngster, hasnt she changed!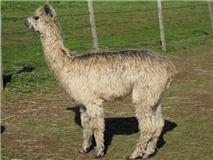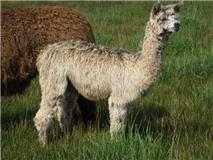 Haley (below) is a bright white appaloosa Suri, she has mainly orange coloured spots on her, but also has some black/grey spots on her face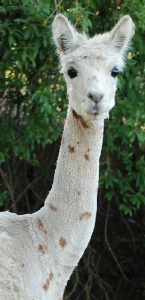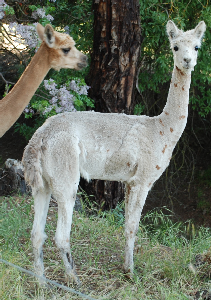 pics just after shearing,
and below with some growth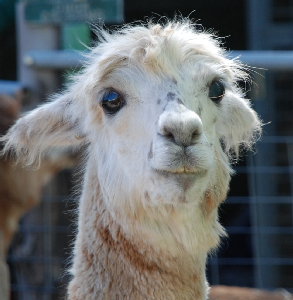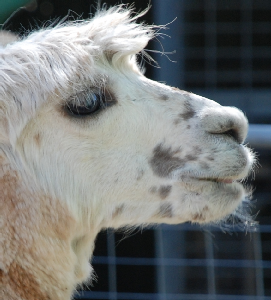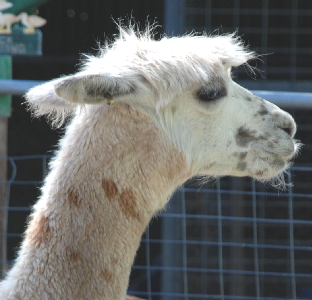 Lady spice, below is is a true appaloosa suri, in that she is riddled with spots! And underneath, covering her udder, inside legs etc, she has very pink skin and its covered in black spots, she has spots all thru her fleece also, she suffers from a skin condition so rarely has hair growth on her nose and ears, sadly it makes her look abit ugly. So I have not taken a close up of her face, she does have a brown nose, spotted ears and around her eyes.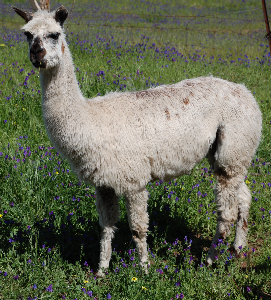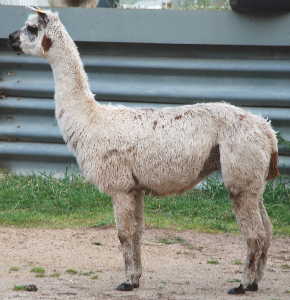 and below shorn,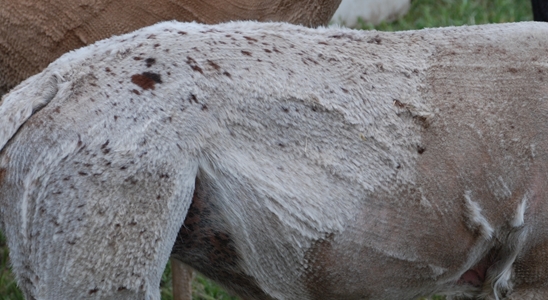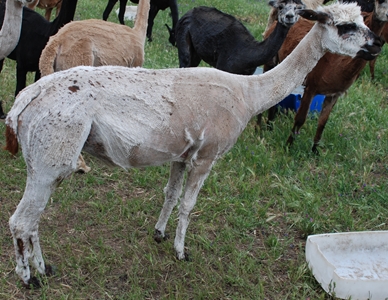 She is mother to Incan spice below,
Incan spice, is a Multi, but she also has appaloosa markings, she has spots on her face, and rump area,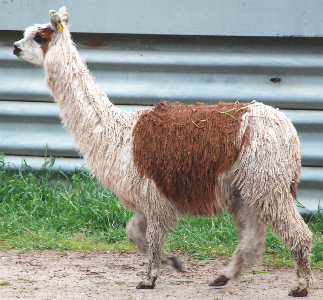 in full fleece,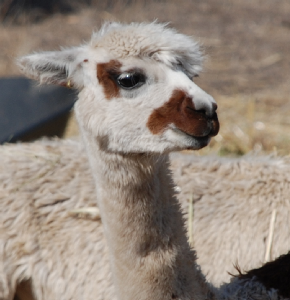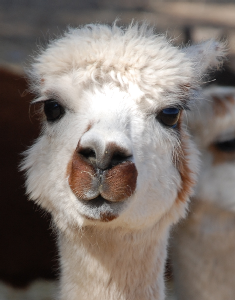 and her rump just after being shorn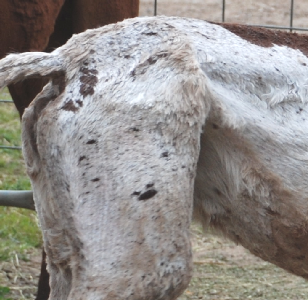 actually she almost looks multi on the one side, and appaloosa on the other, but most of the colour on her appy side, is tiny flecks, only seen at shearing.
RYDER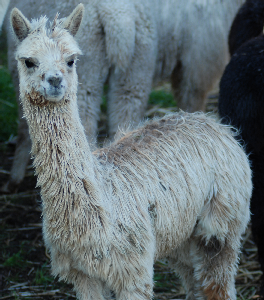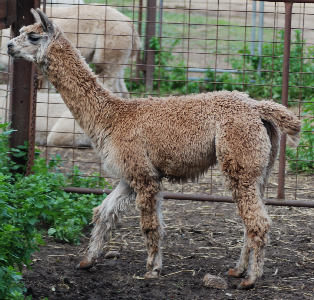 Now sold
Ryder is very Handsome, has dark spots on his nose, med fawn spots on the rest of his face, and has a couple of bigger spots on his back legs, and after he was shorn he showed spots on his belly, and upper legs shoulder area. He has changed colour since birth, was born a fawn, and is now going a smokey mushroom colour at the skin.
Finlay is a multi, but she has a couple of cute spots on her face, and colours on the bottom of her legs, so I added her in here too, and the fact she is mother to my first Leopard cria, and he is spotty also!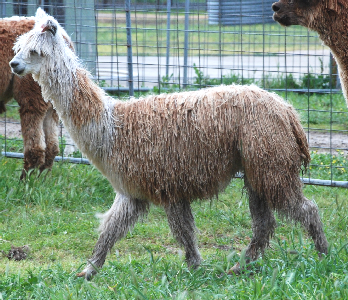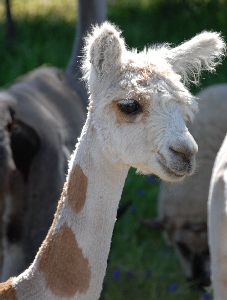 Flame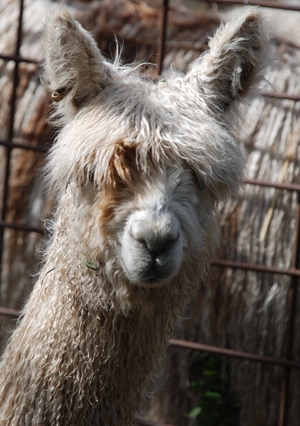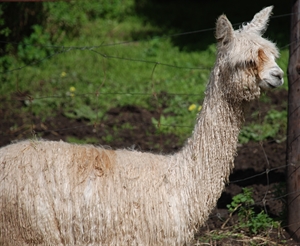 Jaffa and Jazzmyn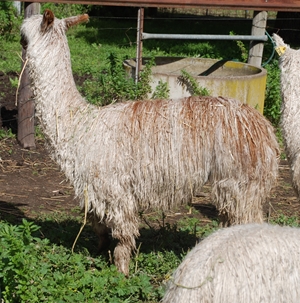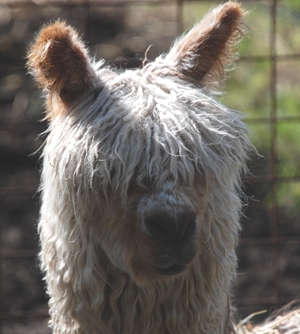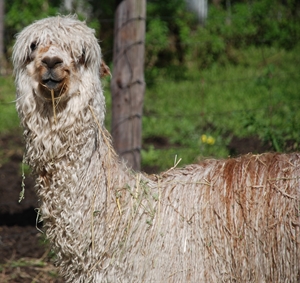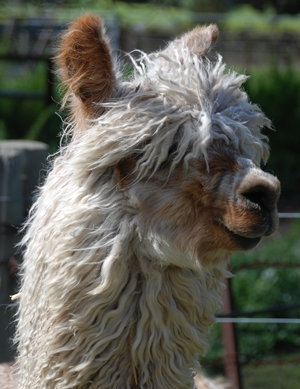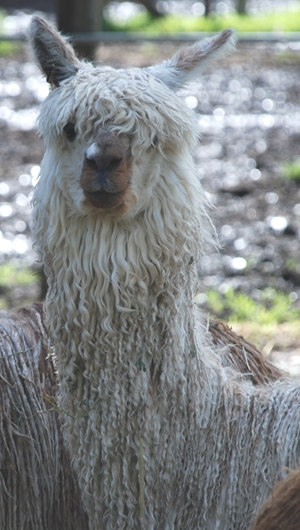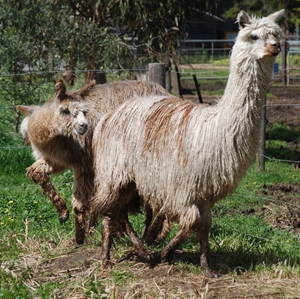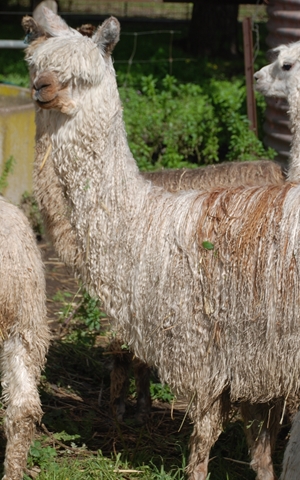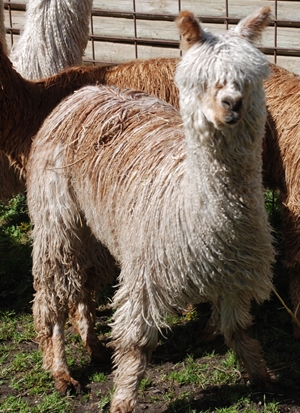 Now shorn,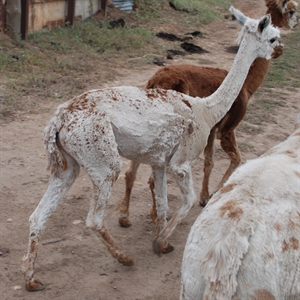 Jaffa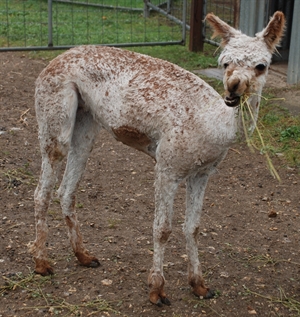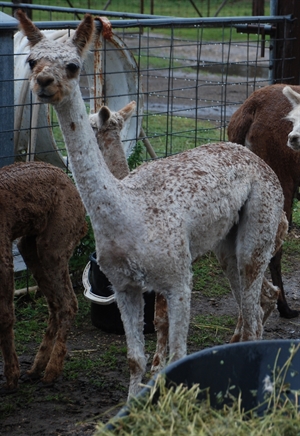 Jazz
Wolverine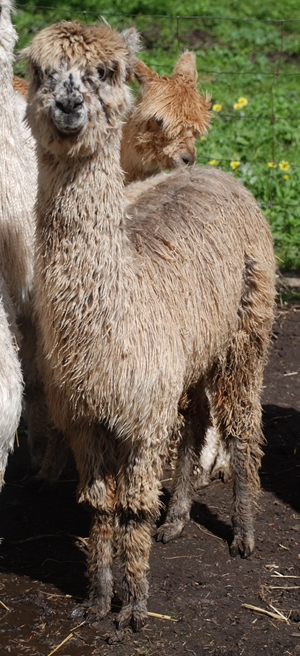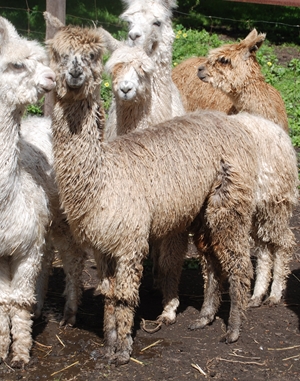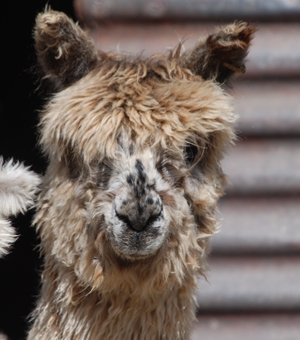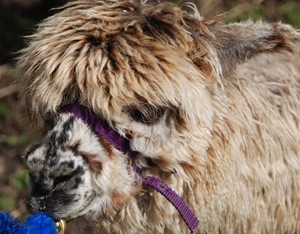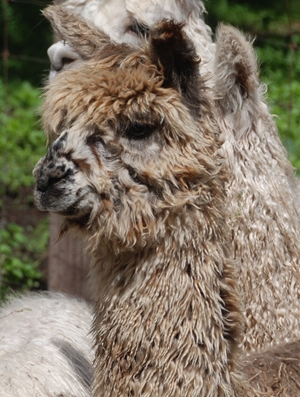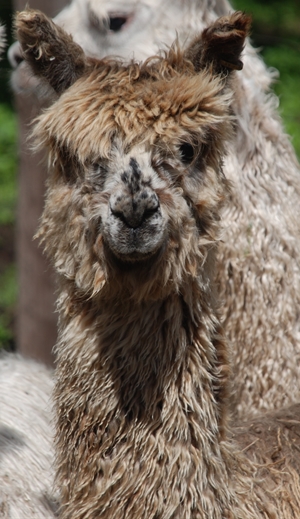 Kestrel (deseased) is a Huacaya, she is half multi and half appaloosa!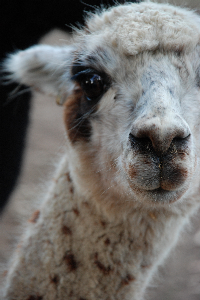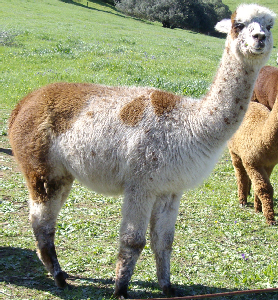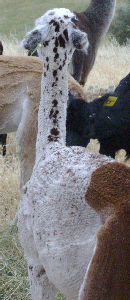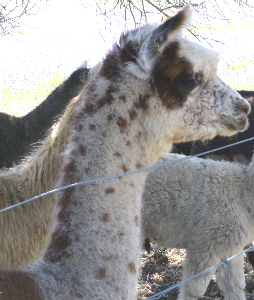 She has lots of flecks all over her white areas, but unfortunately
most can only be seen at shearing,
her son Captain Jack Sparrow (sold)( below), has quite a few tiny spots, on his neck, back, and legs, only really seen at shearing, but has some spots on his face, ears and feet that you can see in full fleece, but not enough to class him as appy, so he is a flecked multi,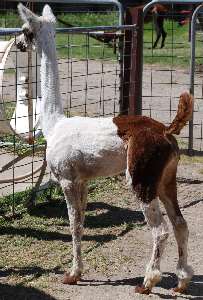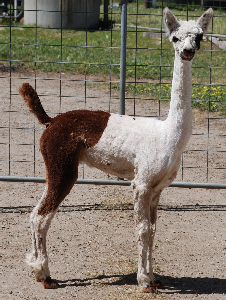 just after shearing, you can see some flecks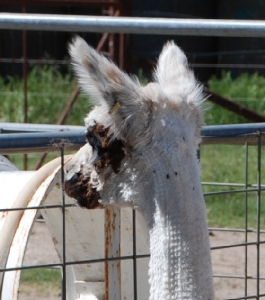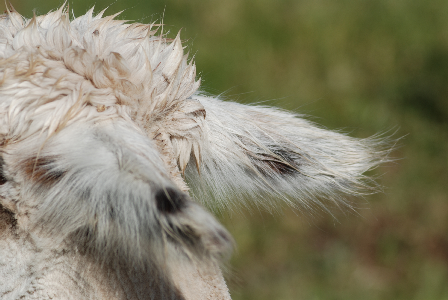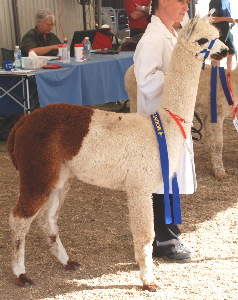 with some fleece only couple of visable spots on his back,
and his feet, face and ears.
Lolita has alot of light brown/dark fawn spots thru her fleece, which will be alot more noticable after shearing!
spots on her ears also,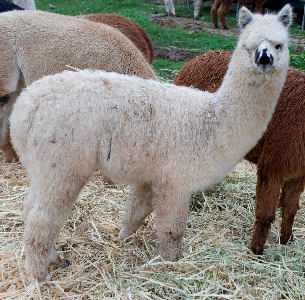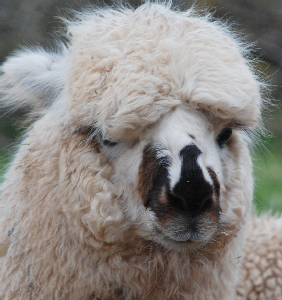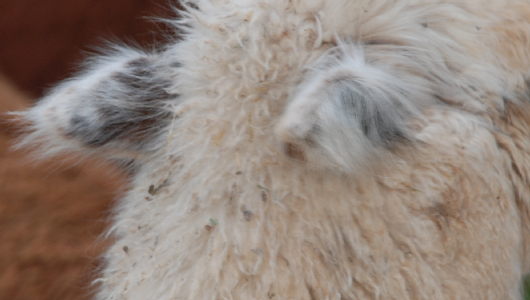 after during shearing we find lots of specks!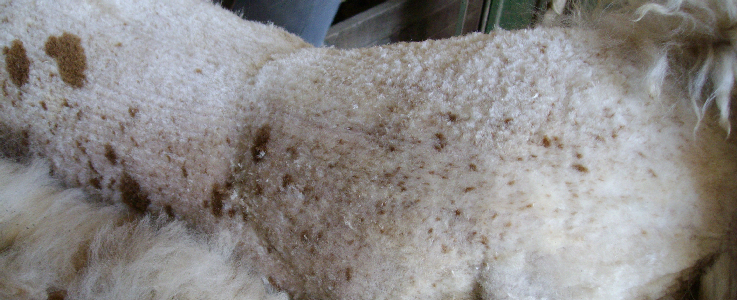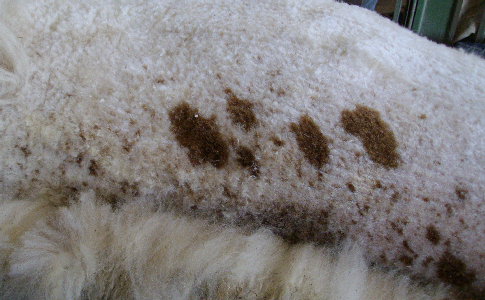 Jaffa has a rump patch, and then spotty all over.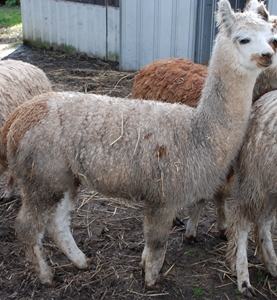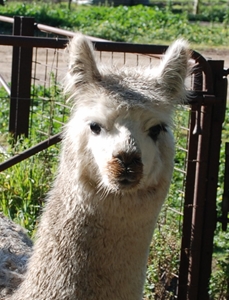 now shorn,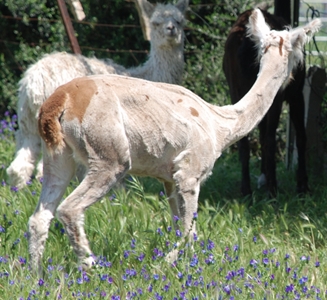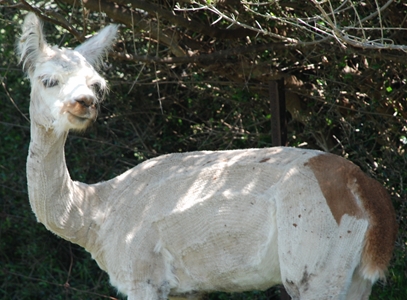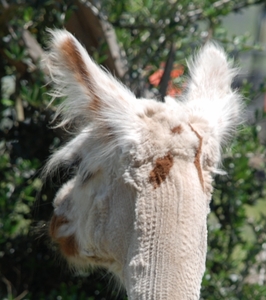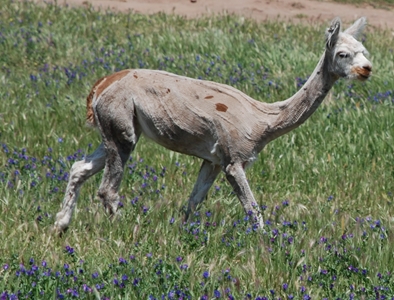 she has alot of tiny flecks all over her back, but they are hard to photograph.
Cheetah now sold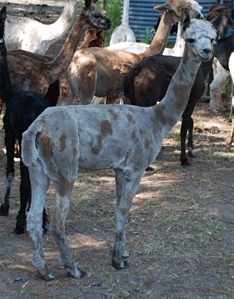 Huacaya evenely spotted over both sides.